30 Xbox Series X|S games to look forward to in 2022
Updating: Welcome to March! We've moved a few things around, removed the February entries and added a few more games to the list to look forward to in 2022. Expect this list to grow even bigger throughout the year!
Original story: Well, that was 2021, and what a year it has been for Xbox gamers. We saw the return of Master Chief in the absolutely outstanding Halo Infiniterevved up our engines and set out across Mexico in the fantastic . Playground Games Forza Horizon 5 and traversed an astonishingly detailed globe in Microsoft Flight Simulator†
It's been a decent year, in short, and while the world in general may not have managed to get back to normal yet, games bravely continued to provide us with enough means to escape the chaos outside our doors. But what now? Well, a new year has arrived and we have put together a list of 30 big games coming to Xbox Series X and Series S in 2022a heady mix of great-looking titles that we'll be looking at with you over the next year.
So, without further ado, it's time to take a quick look at just some of what the near future holds. Let's jump in!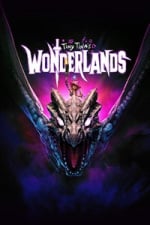 Publisher: 2K games † Developer: Gearbox software
Tiny Tina's Assault on Dragon Keep was a very well-received spin-off of the main Borderlands series when it came out in 2013, and this sequel seems to raise the bar in every way imaginable. Tiny Tina's Wonderlands is a direct sequel set again in a fantasy themed tabletop RPG world where Tina rules as Dungeon Master meaning you can change elements of the world on the spot.
It all looks pretty raw, with endless OTT weapons, co-op for up to four players, procedurally generated loot, character creation, a flexible six-class system that lets you mix and match skills for the first time in the series and, in another first, melee weapons! We have no doubt that fans of the Borderlands franchise will be looking forward to getting their hands on it when it releases in March this year.
Publication date: March 25, 2022
Xbox Game Pass? new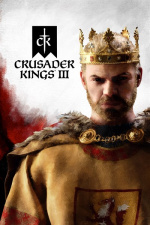 Publisher: Paradox Interactive † Developer: Paradox Development Studio
Publication date: March 29, 2022 (UK/EU†
Crusader Kings 3 was one of the top-rated games when it launched with Xbox Game Pass in 2020, but there was one major problem: it was only available on PC. The beloved strategy game is now finally coming to Xbox Series X and Xbox Series S via the service, and it's only a few weeks away! The game allows you to "choose your noble house and lead your dynasty to greatness in a medieval epic that spans generations", and if the OS translates properly to Xbox, this is another huge win for Game Pass.
Publication date: March 29, 2022
Xbox Game Pass? Yes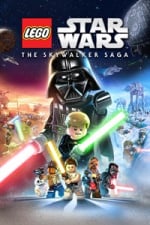 Publisher: Warner Bros. Interactive entertainment
Publication date: Apr 5, 2022 (United States†
The LEGO series has been missing for a while lately, so we expect LEGO Star Wars: The Skywalker Saga to have taken the time to shake up the formula of the series a bit. It's already been noted that this will be a base version of the LEGO Star Wars games, with more open-ended exploration, a larger roster of characters than ever before, and brand new gameplay mechanics all incorporated into the blocky mix. † We really can't wait to relive some of our favorite Star Wars moments in brick form when it comes out in April.
Publication date: Apr 5, 2022
Xbox Game Pass? new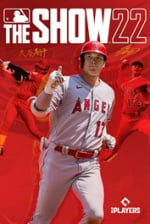 Publisher: MLB † Developer: SIE San Diego Studio
Publication date: Apr 5, 2022 (United States†
It was a huge surprise last year when the MLB decided to put MLB The Show 21 on Xbox Game Pass at launch, despite the game being created by Sony Interactive Entertainment and released for full price on PlayStation. Most of us probably didn't expect it to happen again in 2022, but that's exactly what happened, if MLB The Show 22 kicks off day one with Xbox Game Pass on April 5. It's the best baseball franchise on the market by a country mile (although we still have a penchant for a bit of Super Mega Baseball), and we can't wait to hit the ball again in 2022 with Game Pass.
Publication date: Apr 5, 2022
Xbox Game Pass? Yes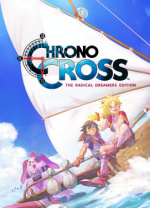 Publisher: Square Enix † Developer: Square Enix
Publication date: Apr 7, 2022 (UK/EU†
Hands up, who wants to buy chrono cross all over again? Of course you do! This version of the game is a remaster of the original PlayStation classic from 1999 and includes 3D models converted to HD, refined character artwork, the ability to enable or disable enemy encounters, an option to choose between imitation pixel font and HD font, battle enhancement features to make battles easier, and much more. Whether you're new to Chrono Cross or have played it many times before, The Radical Dreamers Edition sounds like the new best way to enjoy the game when it hits Xbox in April.
Publication date: Apr 7, 2022
Xbox Game Pass? TB
Publisher: Devolver Digital † Developer: flying wild boar
Publication date: 2nd quarter 2022 (UK/EU†
There is a lot of interest in samurai adventure Head to Yomi since it was first announced, and the news that it's coming to Xbox Game Pass has only added to that hype. In the game you will "deal with vicious swordsmen and supernatural creatures with a streamlined combat system based on the traditional weapons of the samurai", and the story is based on a young swordsman named Hiroki who must travel beyond life and death to confront himself and decide its way forward. The trailers look great so far, so let's hope the final product turns out to be a winner.
Publication date: Q1 2022
Xbox Game Pass? Yes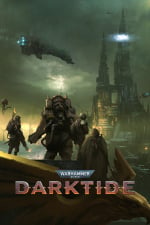 Publisher: FatShark † Developer: FatShark
A sequel to the excellent Warhammer: Vermintide 2, it was pushed back due to Covid-19 but is now arriving in the spring of this year. Warhammer 40,000: Darktide has similar gameplay to Fatshark's previous four-player co-op efforts, as well as making a few tweaks to the established formula, including a shift from mostly melee combat to a 50/50 split of ranged and melee.
We tell the story of a team of Imperial Guardsmen investigating a Chaos infiltration on the planet Atoma Prime, and we're hopeful that we'll see more excellent cooperative wave-based action when it comes out in a few months.
Publication date: Q1 2022
Xbox Game Pass? Yes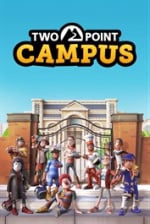 Publisher: SEGA † Developer: Two Point Studios
Publication date: May 17, 2022 (UK/EU†
You've probably heard of it two point hospital on this point – SEGA's crazy answer to the 90's Theme Hospital craze, and it's proven to be a very popular and successful take on the genre in recent years, also included with Xbox Game Pass for quite some time. two-point campus is the successor to that game, this time focusing on "building the university of your dreams". Like the hospital, this has a very silly character, with on-campus courses ranging from building huge pizzas to participating in jousting lessons, and it looks like it has all the ingredients to be another huge success.
Oh, and it's another Xbox Game Pass day one release!
Publication date: May 17, 2022
Xbox Game Pass? Yes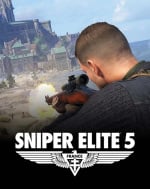 Publisher: Rebellion Developments † Developer: Rebellion Developments
In the latest installment of Rebellion's excellent sniper series, Sniper Elite 5, the returning protagonist, Karl Fairburne, arrives in France as part of a covert US Rangers operation aimed at weakening the Atlantic Wall fortifications along the coast of Brittany. He soon discovers a secret Nazi project (what else?!?) that threatens to end the war before the Allies can invade Europe. Can you put an end to Operation Kraken? Cue slo-mo X-Ray testicle shots galore as the series' signature action returns, polished and improved for the next generation!
Publication date: May 26 2022
Xbox Game Pass? Yes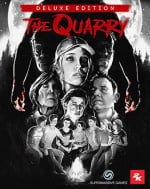 Publisher: 2K † Developer: Super Heavy Games
Publication date: June 10, 2022 (UK/EU†
This one was a bit of a surprise – the developer behind Until dawn and The Dark Pictures Anthology collaborate with 2K from all publishers to work on the quarry, a game that seems to follow the same pattern as those teen horror title games in which you play as nine different camp counselors in a "thrilling cinematic story", and your decisions have a huge impact on how the story plays out. The Quarry has a star-studded cast, including David Arquette and Justice Smith, to name a few, so it's definitely a big-budget title, and it could be a huge hit if it made it to the UK in particular. dawn seems.
Publication date: June 10, 2022
Xbox Game Pass? TB