343 Says It's Working On A Fix For Halo Infinite Weapon 'Jamming'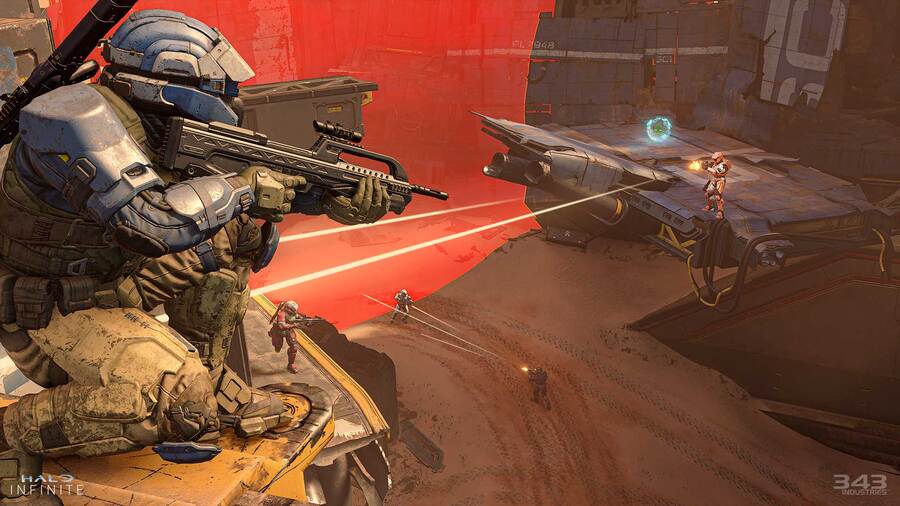 Earlier today, Halo Infinite Head creative, Joseph Staten, admitted that the Season 2 multiplayer launch was bumpy.
All sorts of changes and issues have been identified so far, but one that seems to be causing problems during the firefight in particular is weapon malfunction. Yes, if it happened to you firing a semi-automatic weapon like the Battle Rifle in the heat of battle, you're not alone.
343's senior community manager, John Junyszek, has now acknowledged this bug and explains how it was introduced while the team was trying to eradicate a rapid-fire exploit. The good news is that 343 is already working on a fix:
FYI, the "jamming" that happens with semi-automatic weapons (particularly the BR) is not intended as a mechanism. It is a bug introduced when dealing with a rapid fire exploit. We are now working on a fix. "
In his most recent social media update, Joseph Staten reiterated how the 343 team was taking feedback on S2 into account and was currently "reviewing options" — with plans to share more news and updates in the near future.
Have you experienced this weapon "jamming" problem on the battlefield? Tell us below.