A real news bomb from Square Enix
Tonight rolled Square Enix released its new hype machine Square Enix Presents. There was a real mountain of news here, which was also supplemented with even more shortly after the end of the broadcast. Here we summarize what the evening has offered, small as well as large.
Life is Strange: True Colors + Remaster
The biggest news of the evening was without a doubt a new part out Life is Strangeseries. This new part has now been named True Colors and developed by Deck Nine, which is also behind the preparation Before the Storm. True Colors will take place in the small community Haven with a completely new main character: Alex Chen. The plot is also based on a completely new ability that lets Alex feel exactly what another person feels and know why. "A game about empathy," say the developers. Life is Strange: True Colors will be released on September 10 this year, and all episodes will be released on that date.
In the same vein were also announced Life is Strange: Remastered Collection, a collection of the first game and the aforementioned Before the Storm, both in higher resolutions and slightly sharper graphics. This collection will be released sometime this fall.
Project Athia becomes Forspoken
The working name Project Athia called now Forspoken, and its main character will be voiced by Ella Balinska (Charlie's Angels 2019, Run Sweetheart Run). The studio behind Forspoken is Luminous Productions, the developers behind Final Fantasy XV. We got to see some gameplay, but nothing more specific than a 2022 as a release date. The platforms are currently PlayStation 5 and PC.
Lara Croft turns 25
Actually, it's probably the Tomb Raider franchise that turns 25, but it makes for a fun subheading. Square Enix intends to celebrate this birthday with pomp and circumstance anyway.
First out is a new animated series produced in collaboration with Netflix and Legendary Television, a branch of the Chinese Wanda Group and which (at least in part) is behind films such as Enola Holmes, Pacific Rim and Detective Picachu.
The upcoming Tomb Raider movie was re-confirmed, but still has no fixed release date after the previous March 2021 loaded on ice.
Lara Croft will be seen in most crossovers throughout the year, among others Ghost Recon: Breakpoint, Final Fantasy Brave Exvius and Fortnite.
Out of all the weird merch they had to choose from, Square Enix has decided to publish a cookbook with Lara Croft's many recipes from around the world. No date was confirmed other than "later this year".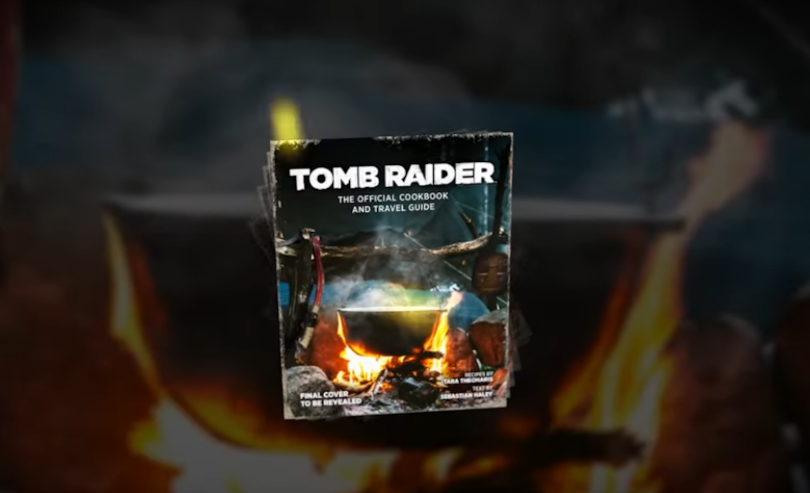 Tomb Raider: The Definive Survival Trilogy will include the entire Lara recent reboot, into one advantageous Award.
Mobile games
Just Cause Mobile, Hitman Sniper Assassins, Space Invaders AR as well as an update to Touhou Spell Bubble got some screen time during the presentation. Only the latter has a date (March 25 for Touhou, that is), while the rest are shrouded in a fog that should lighten sometime during the year. Dragon Quest: The Adventures of Dai will also be released later this year. You can register your interest with a pre-registration here.
This and that
Darius Cozmic Revelation, a new compilation Dariusgames, will be released on Nintendo Switch and PlayStation 4 sometime late this year. Perhaps. Hopefully. It is available to book physically at Strictly Limited Games and will include, among other things G Darius HD and the Game Boy version of SAGAIA.
Bubble Bobble 4: The Baron is Back comes to PC via Steam. The date is awaiting confirmation.
Balan Wonderworld (ie NOT WonderLAND) showed a little more gameplay in a new trailer. It's not far to release time!
Avengers gets nextgen upgrades and now has one roadmap (Squeenix's own word choice) with upcoming content.
Outriders got a thorough review. If looter shooters in co-op are your thing, we recommend that you look at the beginning of the broadcast where all the information about Outriders concentrated.
Dragon Quest XI S: Echoes of an Elusive Age – Definitive Edition is now available on Google Stadiums.
---
Square Enix Presents ended by revealing that the next broadcast is coming this summer. Can this be a seasonal thing, man?