Already the "descent into hell" for Battlefield 2042?
The principle is very simple: every day of the week, at 7 p.m., find an unusual or humorous image in the form of a visual, Gif or video, in connection with the videogame sphere, high-tech or geek who makes the news or who turns out to be completely timeless.
Pricing error, or aggressive destocking in this GameStop ? One thing is for sure, as you can see below in the second image from official Steam statistics, Battlefield V manages at the beginning of the year 2022 to bring together more players than its little brother Battlefield 2042. One of the new resolutions for fans seems to be very clear: the direction taken by the license is not to their liking. DICE will therefore have to work extra hard so that this freshly released Battlefield does not fall prematurely into oblivion …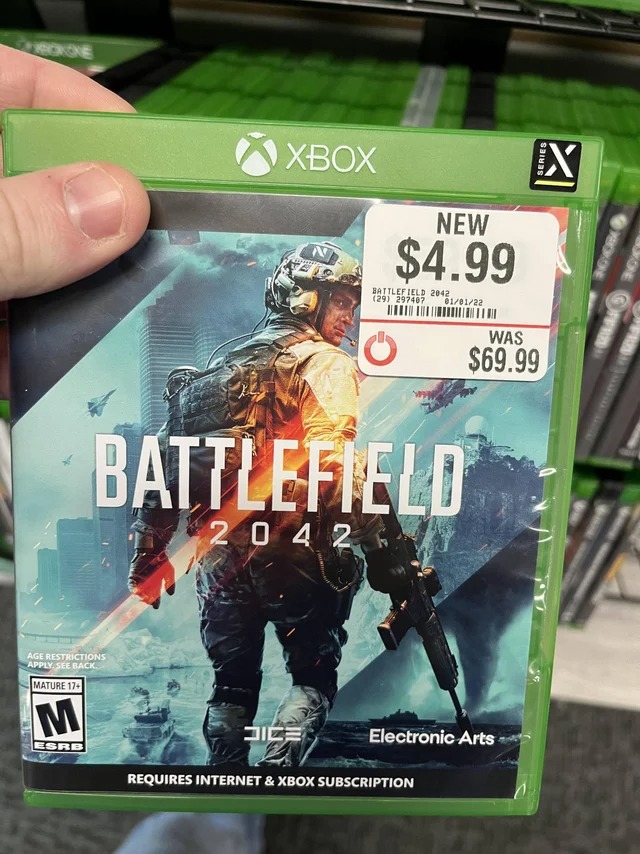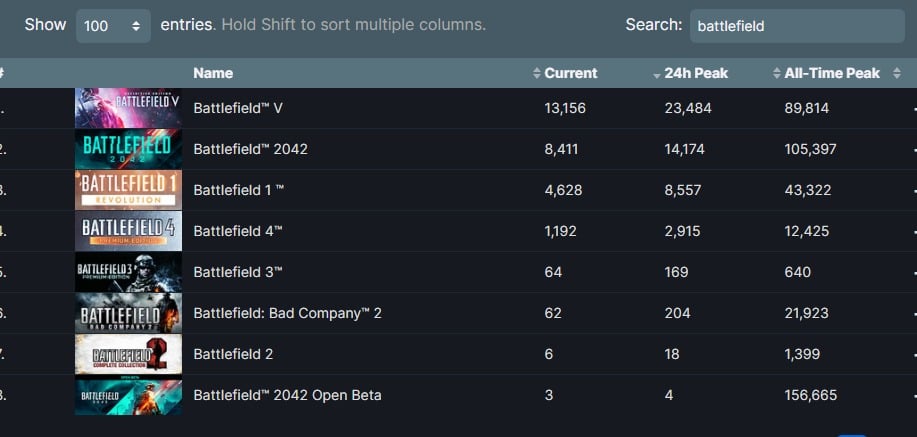 ---
DISCOVER ALL OUR IMAGES OF THE DAY HERE
---
See you tomorrow at 7pm for a new image!