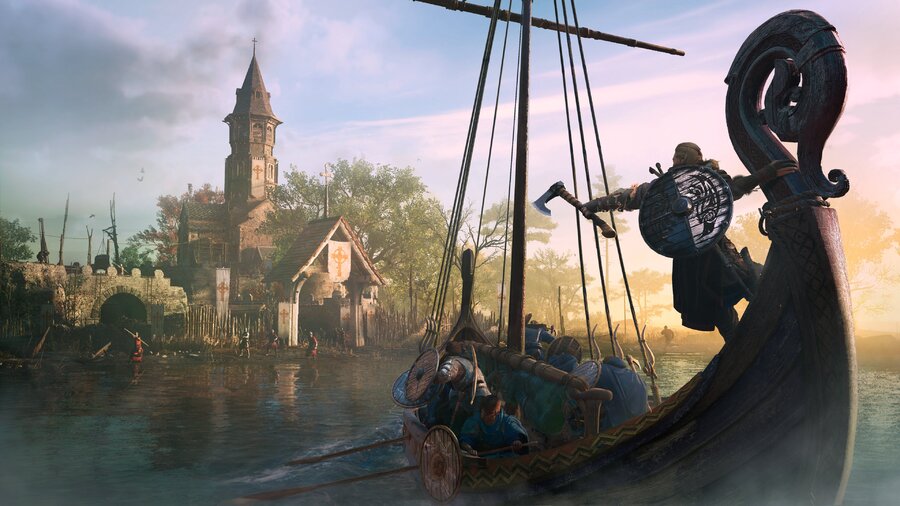 Ubisoft has been somewhat fleshing out its plans for Assassin's Creed Valhalla for the rest of the spring. Earlier this week, Valhalla received a new update (you can read the full patch notes here) that added new challenges and mastery rewards, as well as support for the upcoming festival event. But as mentioned, there will be more in May.
Title Update 1.5.2 is scheduled for next month and will give players the ability to build an armory in their settlement. You will be able to showcase your favorite outfits and have the option to switch between these outfits whenever you want. Gear loadouts have been a highly-requested feature for a long time, so it's good to see them finally happening, especially now that there are so many armor sets to choose from in Valhalla.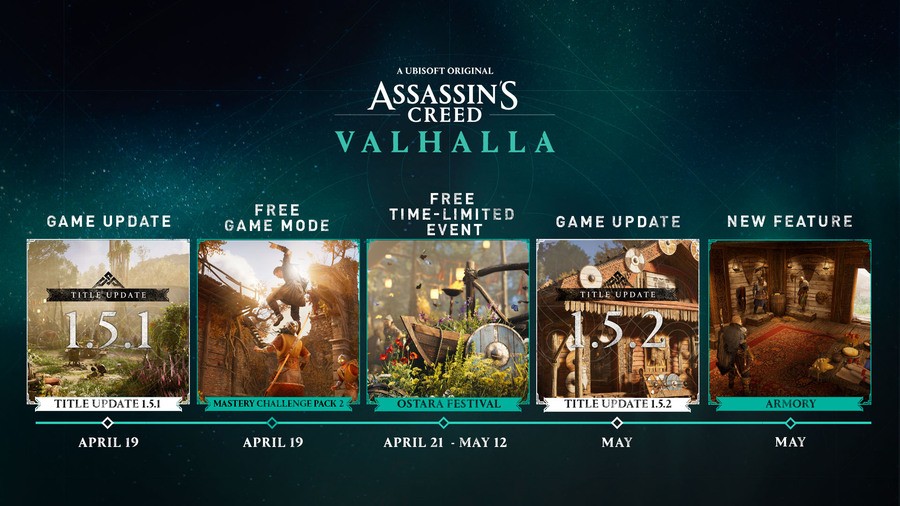 Fresh River Raids are also coming, offering even more weapons and cosmetic items. "Return to River Raids with a whole new line of rewards, including new bow, scythe, atgeir, hair, and facial hair options to earn from your excursions," the developer's official blog reads.
So, Valhalla's impressive support continues, but are you still playing? Get your boat ready in the comments section below.