Asus ROG and TUF Gaming WiFi 6 routers, ideal for the PS5
The PlayStation 5 is a devilishly powerful console with quite remarkable computing power. Sony has however not forgotten the connectivity of its machine and WiFi 6 allowing it to integrate perfectly into the home network … provided of course to have a sufficiently robust solution to meet the needs of the whole family. Many lines of ASUS routers are available from retailers.
At home, there are more and more connected devices. Desktop or laptop computer of course, but also smartphones, tablets, and now even kitchen machines, lighting systems and, in the middle of it all, our video game console. How can we ensure that all this small world coexists as well as possible without some swallowing up the bandwidth of others? Let's discover the ASUS ROG and ASUS TUF routers, available in particular at Fnac Where at Boulanger.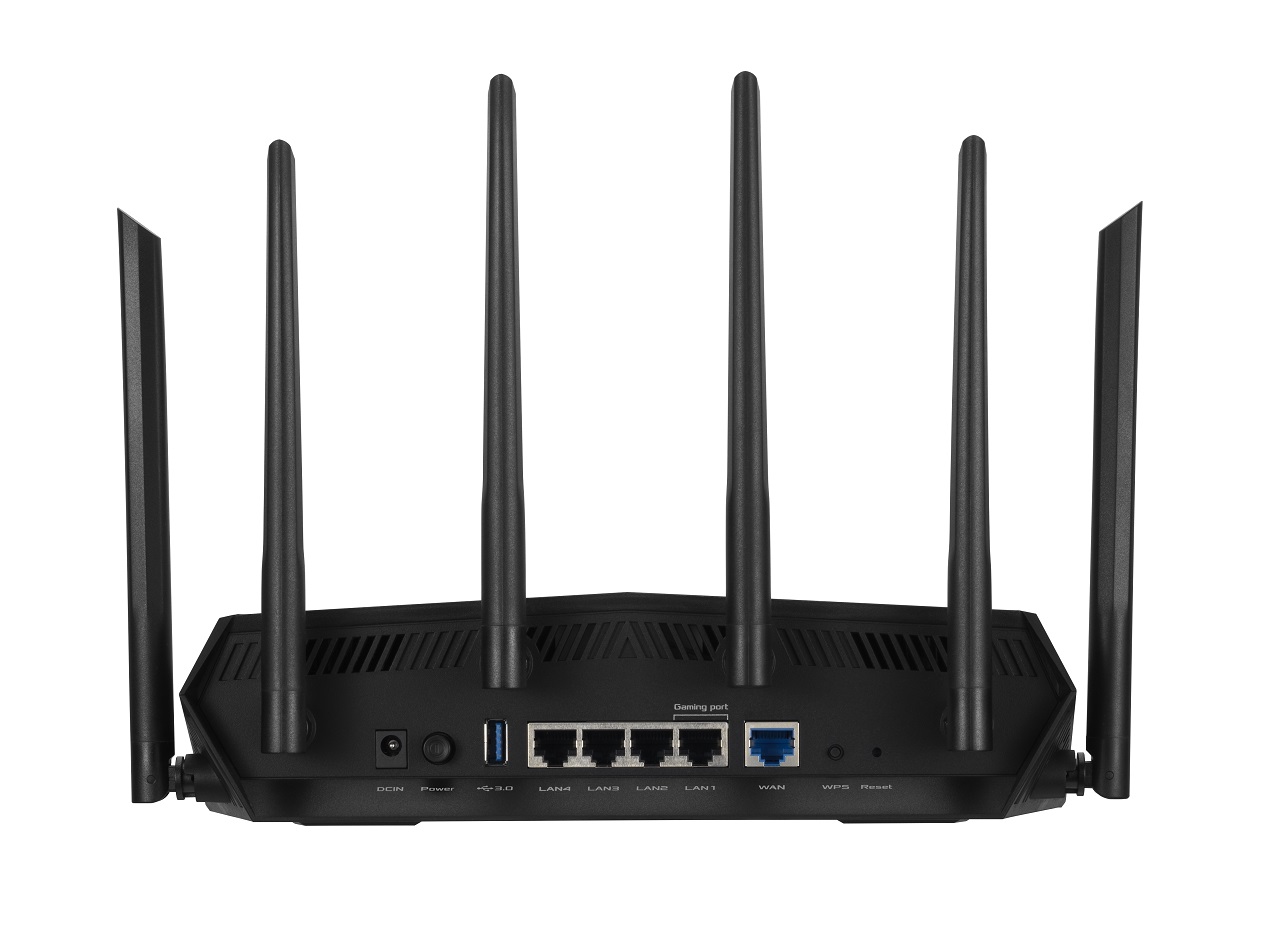 The interest of WiFi, especially WiFi 6
Wired connection known as RJ45 or CPL have long shared the favors of domestic installations, but over the years, wireless solutions are more and more present. In its early days, WiFi was not only expensive, but not necessarily very good and difficult to set up. This is clearly no longer the case today and the latest popular standard – the WiFi 6 – is even a model of simplicity.
Designed above all to allow fast and responsive wireless connections in particularly populated places such as train stations, airports or shopping centers, the WiFi 6 still makes sense at home. Tablets, smartphones, consoles, PCs, weather stations, voice assistants, alarm clocks, multi-cookers… "connected" devices have multiplied and WiFi 6 allows all this little world to coexist harmoniously, without any slowing down.
Of course, to benefit from it, it is necessary to have a sufficiently powerful network solution and, in particular, a WiFi 6 router which is able to accept innumerable materials while taking into account the objectives of each one. As such, ASUS ROG and TUF routers are more particularly suitable for use also involving video games.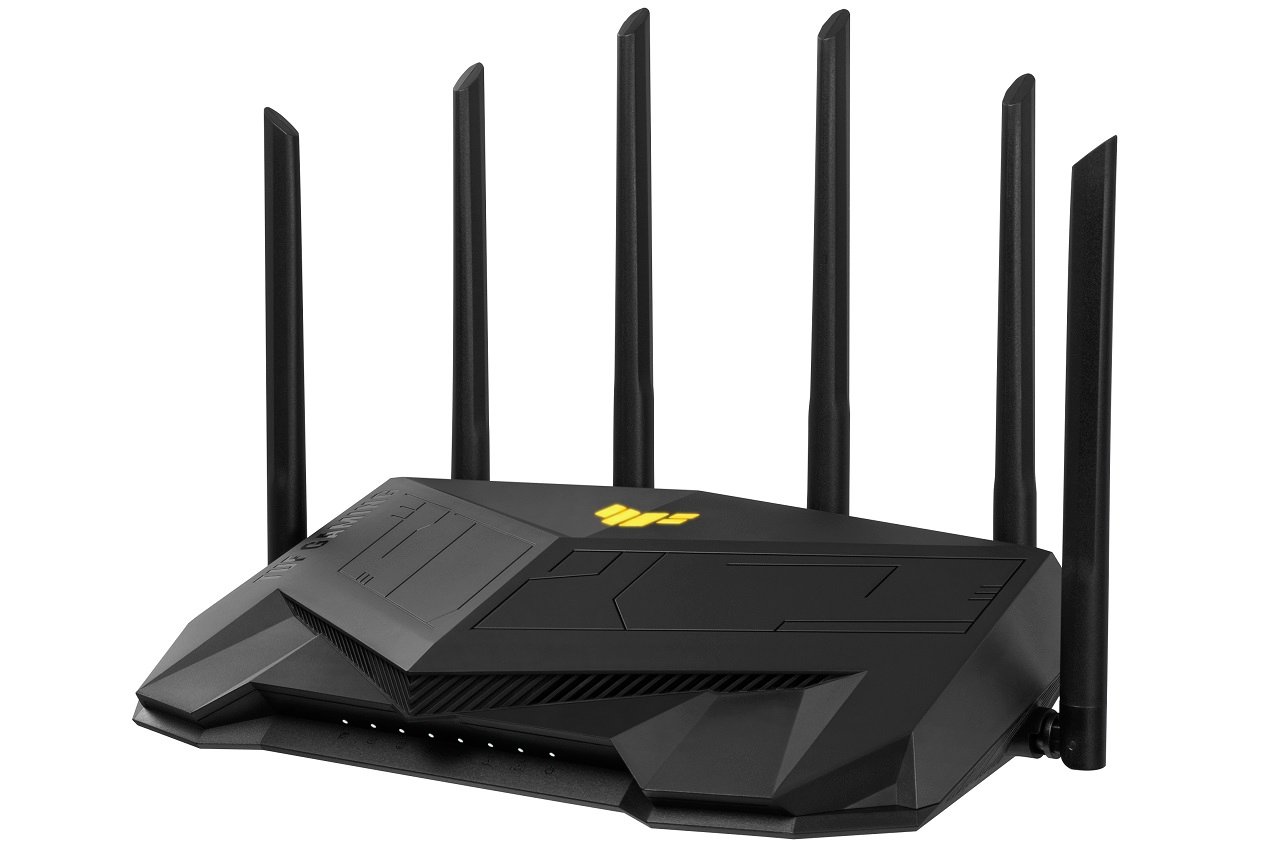 The sensitive issue of video games
Our Playstation 5 – or any other console for that matter – obviously also uses WiFi to connect to the network, download new games or take care of their updates. The fact remains that besides this "classic" data need, a game console implies special needs. ASUS has focused on this issue in particular in order to meet the expectations of gamers.
Thus, through its ranges of routers Rog and TUF Gaming, ASUS ensures maximum compatibility with the PlayStation 5 in particular. The manufacturer has focused on the integration of specific functionalities able to meet the needs mentioned above. ASUS, for example, imagined a mode called "gaming" which, when optimized, significantly improves the connection and reduces the latency observed with a single click.
As wireless is not the only connection option, ASUS ROG and TUF Gaming routers also have a built-in port. "Gaming". There is obviously no longer any question of latency problems, but the wired connection is still optimized in order to get the best out of it. For its part, the VPN Fusion function makes it possible to separate the gaming stream and the VPN connection in order to stream in the best possible conditions without sacrificing the protection offered by the VPN.
"Instant Guard" is a mobile app that uses your ASUS router as a private VPN to secure your public WiFi connection anywhere on the planet. Finally, ASUS incorporates "AiMesh" technology which brings the advantages of the mesh network allowing the association of several WiFi routers / repeaters to extend wireless coverage throughout the home, even on the upper floor.
Streaming, a big strength of ASUS routers
Besides video games, one of the big advantages of these routers is to be able to enjoy the video streaming of your choice in the best possible conditions. And without having to fear a sudden drop in flow. Indeed, whether it is in front of Netflix, Disney +, Amazon Prime or any other application of the kind, it can happen that your connection speed drops quickly, or becomes unstable, with a very high latency (ping).
Thanks to the ASUS router which manages the traffic of several devices simultaneously, that drop in speed in front of your favorite series, movie or sporting event no longer exists! In short, fiber throughput, everywhere, all the time and without any interruptions.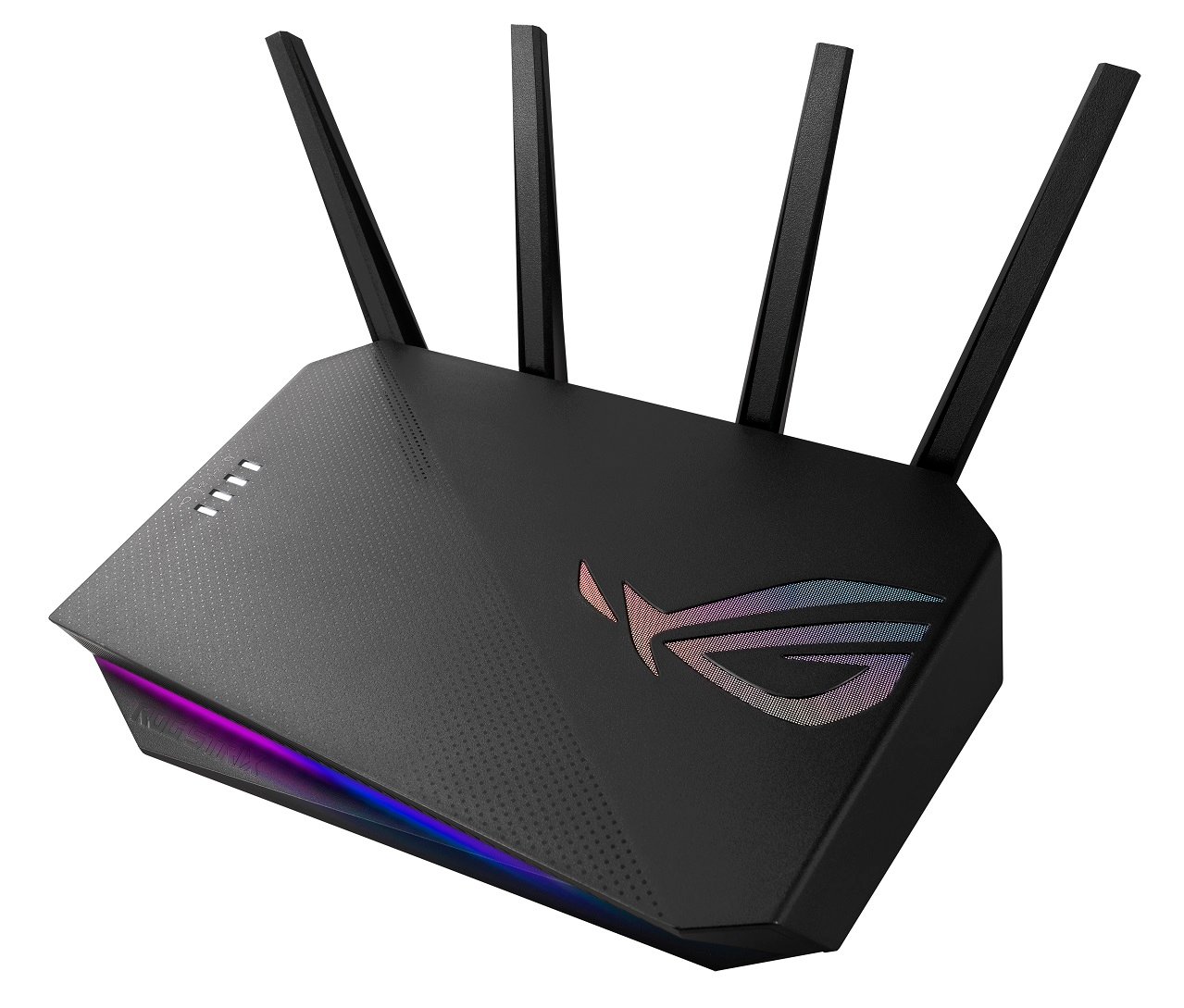 ROG or TUF Gaming: two ranges, three products
TUF Gaming AX5400
Our selection begins with ASUS TUF Gaming AX5400. It is an advanced router, rich in many features, but still very affordable. It is capable of deploying an ultra-fast WiFi 6 network – up to 5400 Mb / s – and can exploit the 160 MHz channel. Port forwarding is simplified and, in order not to make people jealous, link aggregation doubles the speeds of the wired connection.
ROG Strix GS-AX3000
To take advantage of these different advantages, but without investing as much, the ASUS ROG Strix GS-AX3000 in a way reduces the wing. Physically, the router is identical and the functionalities are the same, but it is satisfied with a maximum theoretical speed of 3000 Mb / s, sufficient in most cases.
ROG Strix GS-AX5400
Under its Republic of Gamers (ROG) brand, ASUS also distributes more ambitious, beefier, ASUS ROG Strix GS-AX5400. The maximum theoretical speed remains the same (5400 Mb / s) and the use of the 160 MHz channel is still required. But the function Fusion VPN makes its entry and ASUS also integrates what it calls the "Gear Accelerator" which intelligently manages the priority between the various connected devices.