Between the lines – behind the scenes of the stories in Destiny 2: Beyond Light
Destiny 2: Beyond Light is finally here and takes us on new, action-packed adventures. Not only that, the third expansion to Destiny 2 leads us to a long-awaited place that fans have long speculated about, we will also find the answers to some of the game universe's biggest mysteries. As all dedicated destination players know, Bungie's space depot has a deep background story with several ongoing stories, but how does it all come about?
The way to tell stories in Destiny 2 has changed markedly in recent years and now, with three annual expansions established, the direction of the overall saga is clearer than ever. We've had the pleasure of talking to both Guillaume Colomb (narrative lead) and Adam Miller (senior writer narrative director) at Bungie who have been responsible for the stories of recent expansions. They give us a little insight into the processes and methods that give rise to the game's fantastic stories – without spoilers of course!
An extensive story
Destiny 2 and its predecessor consists of an incredible number of stories that together paint the game's universe. Over the years, I have read, collected and discussed fairy tales from all of Destiny's additions and I have always wondered how Bungie manages to keep track of everything.
Adam Miller, senior writer narrative director at Bungie, says that the studio's story team regularly gathers to lay the cards on the table (old destination fans understand this parable) and discuss and coordinate ongoing stories.
– We gather every week to go through the stories we have going on to see which ones can be used or need to be told, says Adam Miller.
These meetings are coordinated with the management and other work teams to decide the scope of a given story and where and how the various events are to be conveyed. All to create a sense of presence and continuation. Guillaume Colomb, narrative lead at Bungie, conveys confidence when he casually describes how they strive to attribute stories in all aspects of the game. The kind of confidence you can only unlock with experience.
– When it comes to our smaller stories, such as background stories, we try to find places for them, says Guillaume Colomb. For example, on exotic weapons. But none of this can be determined in advance because such things can change many times during development.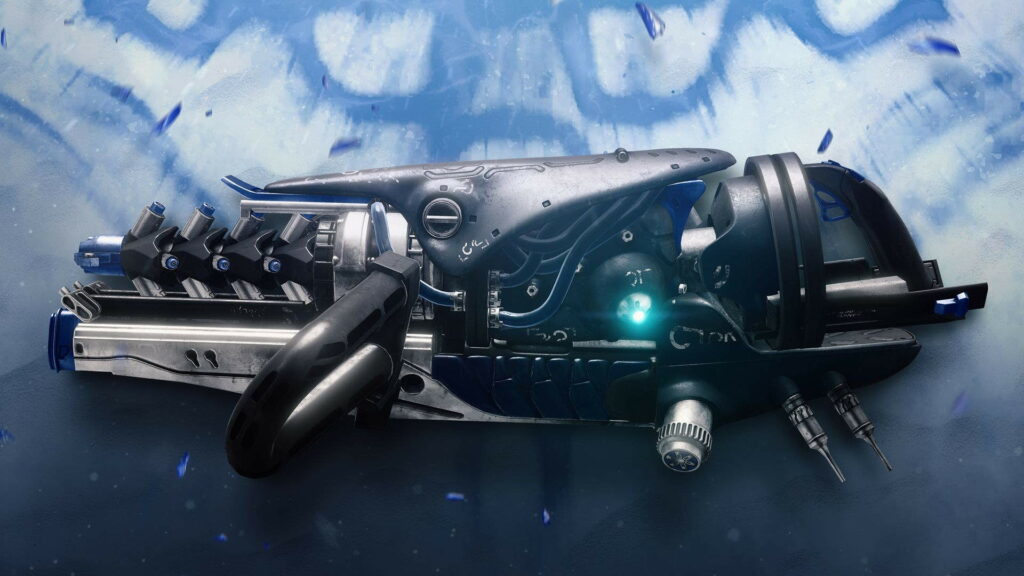 Furthermore, they explain how they rank parts of the story where the more important pieces need to be more accessible and visible. For example, strikes in strikes are ranked highly because they are part of an activity players often come in contact with. This is in addition to the central stories of campaigns or seasons.
We quickly look back and compare strikes from Destiny: The Taken King and Destiny 2: Shadowkeep, two expansions where Eris Morn is a central character, the narrator's voice is significantly clearer and more present in last year's the Scarlet Keep than the Sunless Cell from 2015.
Destiny is personal
While the first Destiny largely about the mystique of the universe, the sequel took a steady step into the personal. Ghaul came and mucked quarrels with us; we took hold of Cayde-6's revenge; and we helped Eris clear her conscience by shooting the ghosts. Destiny 2 has put a clear focus on us and our actions in the game universe. We have an active role in the ongoing story. Bungie has even hinted that we had fatal effects on the world. Destiny 2: Beyond Light the trend continues.
As Destiny 2: Forsaken put a focus on the mysterious people the Awoken, come Beyond Light to shine light on another mystery player long speculated in: the cyborgs Exo. At the same time, it is we, in the company of Exo Stranger, Eris Morn and Drifter, who personally delve into the dark secrets of Jupiter's moon Europe.
– We want to focus on the personal in larger stories to create a bond to the central characters, such as Eris Morn in Shadowkeep, says Guillaume Colomb. Beyond Light is, on the other hand, larger and has more connections in addition to Exo Stranger and also tells the story of Varik and Erami, as well as the overall stories about Fallen and Exos.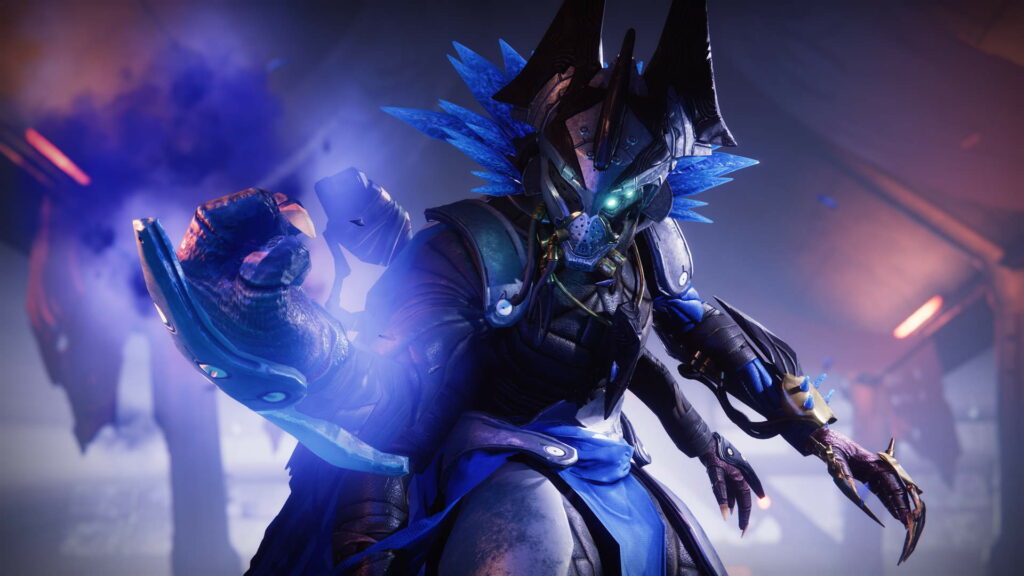 A dark future awaits
It was probably not just me who dropped my chin when Bungie announced a trilogy of expansions this summer. With the goal of investing and continuing to expand Destiny 2 for several years we not only got the title of this year's expansion, Beyond Light, but also those for 2021 and 2022, The Witch Queen respective Lightfall. Revealing the titles and thus confirming the game series' overall story is not only a brave move, but it also puts pressure on Bungie's writers. But Adam and Guillaume provide a reliable picture of the future – though Lightfall for 2022 is a working title that may change.
– It was scary in the beginning, admits Guillaume Colomb. But because we were so sure of where we wanted to take the story, the management thought we should indulge in the direction.
Adam Miller goes on to explain that the events of recent years in the game are connected on a larger scale and how the way forward is really a natural continuation of what has already happened. However, Miller clarifies that nothing is written in stone yet.
I understand exactly what Adam means. Next year's expansion The Witch Queen is something fans have seen the escalation of for several years. Savathûn's presence last season was stronger than ever and a clash against her is something that the collective is more than ready for!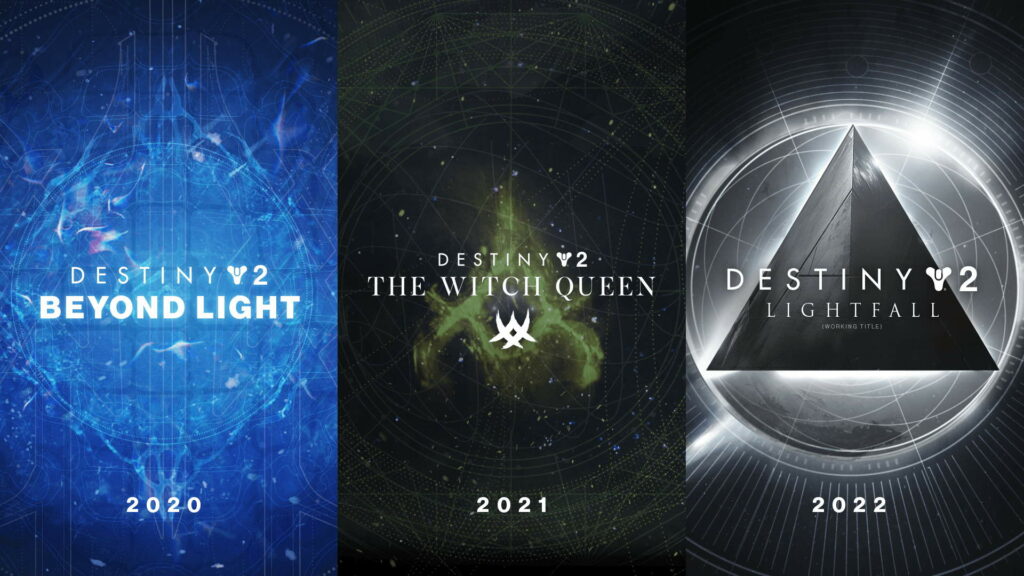 What awaits afterwards, however, is less clear. From what we can read and have played, the forces of darkness seem stronger than we can ever imagine. The title Lightfall heralds a dark future, which is as exciting as it is disturbing. Speculation about Destiny's future is widespread, especially after Chinese NetEase invested $ 100 million dollars in Bungie to develop another game.
– Lightfall does not have to mean the end of Destiny, says Adam Miller. There are so many more stories to tell!
Four stations
Against my performance, Bungie works for several seasons at the same time, at different stages. Guillaume Colomb explains that it is easier to create a clear and coherent story if there is a plan. It is especially important for them that seasons act as bridges into new expansions. It is also in seasons that writers have the opportunity to fill in gaps or hide secrets for fans to discover.
– When you enter Beyond Light you will see and experience how well Arrivals (season) is brewing over for next season and what is happening in Europe, says Adam Miller.
With a new focus on pulling Destiny forward and keeping it constantly changing, it becomes extra important that the stories pull in the same direction, even if they are about different characters. Since the release 2017 has Destiny 2 annually changed the tempo and scope of the smaller stories (DLC and later seasons). During Destiny 2: Beyond Light the seasons will no longer be time-exclusive, but will last until the next expansion. This will hopefully reduce the anxiety players experience when they worry about missing events in the game.

On November 17, Season of the Hunt kicks off and it's up to us, together with Osiris and Crow, to stop the corruption that turns enemies into bloodthirsty lunatics. This season we finally get to know each other with a resurrected Uldren Sov – it will be an exciting drama to follow! – and hopefully learn something about Savathûn's intrigues. IN Bungie ViDoc – Forged in the Storm from October 27, Joel Blackburn, assistant game director at Bungie, says that Savathûn has placed dominoes over the years, and this year she is exhibiting the last pieces.
Come on me, I'm just saying! I'm so ready for Destiny: Beyond Light!
Guillaume Colomb has previously been narrative director for Halo 5: Guardians and in various ways been involved in the cinematic stories in Ghost Recon: Future Soldier and Alone in the Dark (the fifth in the series from 2008).
Adam Miller has previously worked at Telltale Games where he wrote The Walking Dead: A New Frontier and Minecraft Story Mode: Season 2. Miller has also had a foothold in television and has worked on various series such as Eureka and Da Vinci's Demons.