Clubhouse finally available via the browser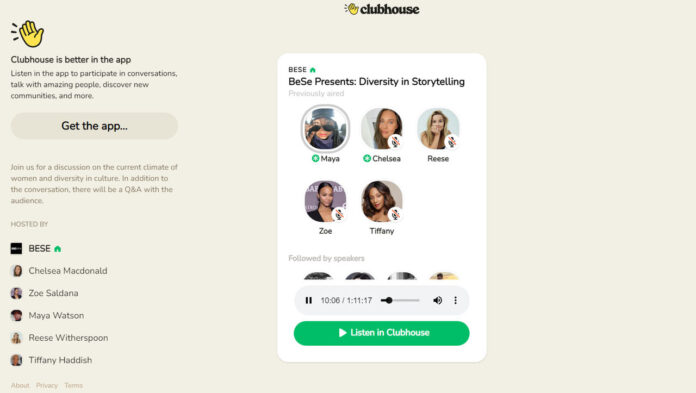 Clubhouse quickly became a popular app in 2020, but then only for iOS. The app is now available on several platforms, including directly on the web.
Although Clubhouse may not be purple popular today, the developers continue to provide more access to the service and this on slightly different platforms.
Now Clubhouse has finally been released so you can have your discussions or listen to discussions directly via the browser, something that has long been asked for apparently. It should be possible to click directly on a link without having to create an account to enter the "room".
But for some reason you will only be able to listen and not talk via the browser of Clubhouse, if you want to be part of the discussions you still have to download the app on Android or iOS.