Cyberlog – Cyberpunk 2077 has the best city in gaming
If someone in the Night City talks about pleasure, lust, letting go of pressure or other immoral things, there is only one place in the mega city they can refer to: Jig-jig street. The cramped neighborhood in central Japantown is the melting pot of all the filth on the west coast. It's enough to put a toe on its streets to feel a disgusting sensation meander up the spine – or stumble across a dildo.
I do not understand why someone goes there voluntarily, but a wise elder told me that I should not judge those who are lured there. Life as an edgerunner is tough in Night City, but people like me at least have the choice and the freedom to be picky. An ordinary choomba on the streets has no choice at all. As we run to the edge, they are about to fall over it. Then Jig-jig street is a cheap consolation.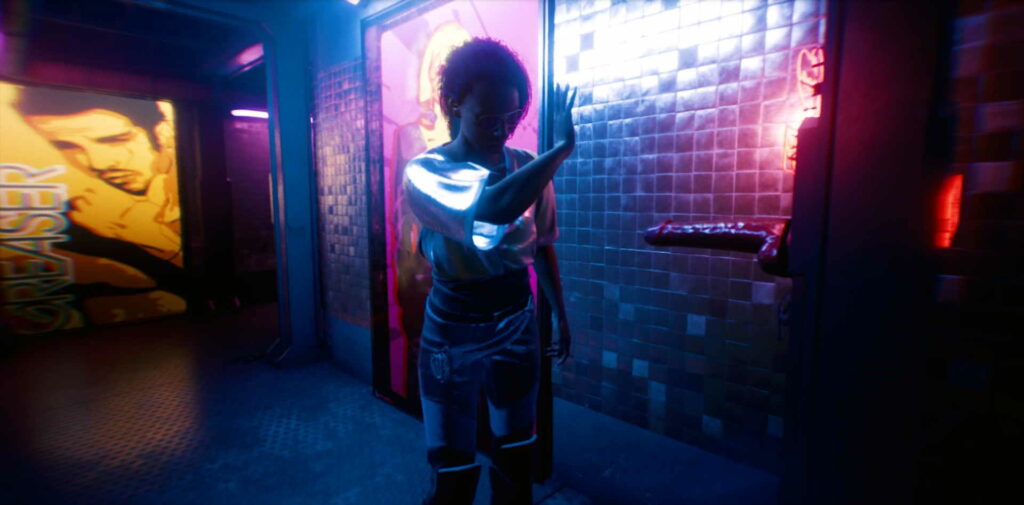 No matter what function Jig-jig street fills in this godforsaken city, I hate it. Although I am a very objective person, I feel a strong need for spiritual purification after a visit to the red light area. Thankfully, I'm always welcome to Misty's in Chinatown. She's too good for this city. It was Jack too.
Probably the best big city in a game
In the previous Cyberlog we handled the first impression of Cyberpunk 2077 on old consoles (Playstation 4 in this case). You can read about the graphic flaws and performance here. In this post, we will instead talk about something much more positive: Night City!
The single best thing about Night City is its variety. Just like in a real city, the contrasts are between areas – and even within neighborhoods! – a consequence of time and societal developments. In my opinion, it is crucial for an environment's credibility that it has contrasts. And Lord God Night City has them! It can be anything from different layers of asphalt on a busy road, or weeds that have taken over a park. You can find it in dilapidated buildings next to steel and glass shops. Just by walking down a street, you can see material, geometric and economic contrasts among buildings and people. It is a delight to the eyes and creates a strong atmosphere that I can not defend myself against.
I love Night City.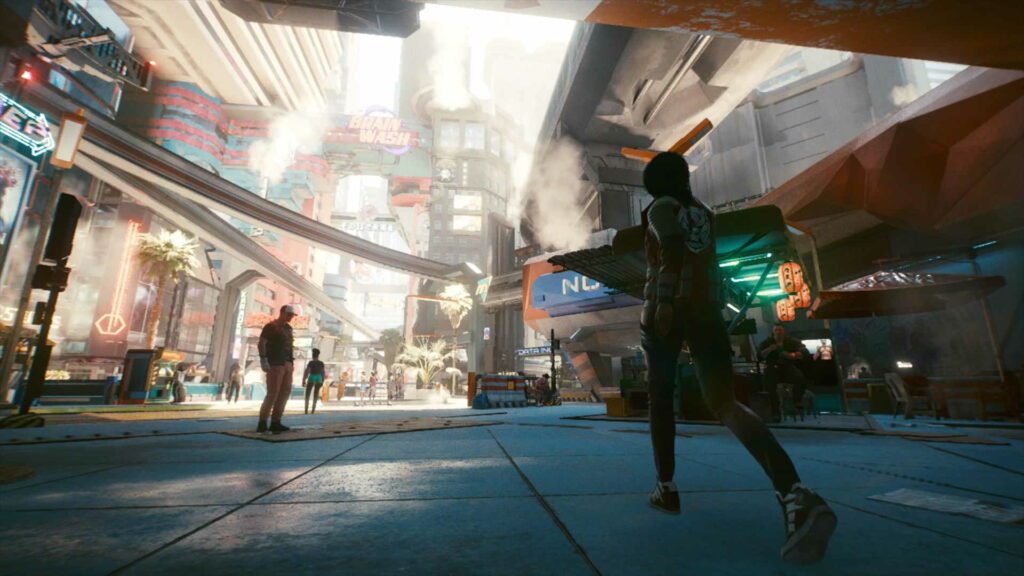 We would like to thank Bandai Namco Nordic who gives us the opportunity to review Cyberpunk 2077.
Dirt is also something that raises Night City's credibility and presence. In a interview with the collective Senior level designer Miles Toast has told us that they have placed all the rubbish in Night City by hand instead of letting an algorithm fill the world with content. I'm grateful they took the time, because the city feels populated, alive. In the same way, all small food stalls and street vendors help to reinforce the image of a gloomy future where everyone lives in a crowded place and poverty is high. Bladerunner and Ghost in the Shell are other media that have successfully painted realistic urban environments. Now we can add Cyberpunk 2077 and Night City to the list.