Cyberpunk 2077 receives a serial on the Trauma Team rescue service
CD Projekt Red announced this weekend that they will release from 9 September Cyberpunk 2077: Trauma Team, a four-part comic book from Dark Horse Comics. Written by award-winning Cullen Bunn (Uncanny X-Men) and illustrated by Miguel Valderrama (Giants).
Before we light the torches and pick up the high forks, it's worth noting that this series has probably been in the works for a long time. That is, long before Cyberpunk 2077 was delayed.
In the series we get to follow Nadia, an assistant ambulance driver for the privately owned rescue service Trauma Team, on a mission that goes terribly wrong. The rescue goes to the forest and Nadia is the only one who survives. After agreeing to perform a rescue mission, she finds herself in an even more dangerous situation…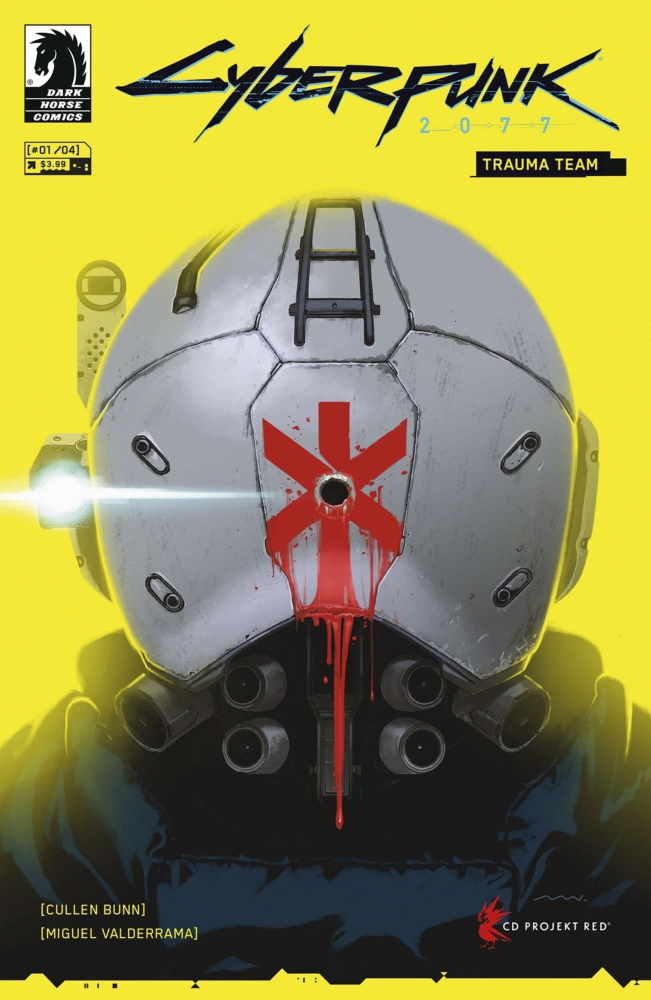 In Cyberpunk, Trauma Team is a privately owned rescue company and security company whose services are available for purchase. Customers, who can afford the service, get a chip installed in their cybernetics that alerts when the customer is injured or ends up in a life-threatening situation. Then the Trauma Team's healthcare staff move in to save the day. These are highly trained field doctors who are both armed to the teeth and have high-tech tools to save lives. If you stop them in their work, they will shoot you.
You can see the Trauma Team in action in the gameplay trailer from E3 2018.
More background stories
About the comic book Trauma Team links to the stories in the game Cyberpunk 2077 we do not know. But it is not uncommon for characters, places or events that happen in a game to have little space in printed spin-offs like this.
However, we can soon turn our hungry eyes to an official lore book that will be published July 14, including that of Dark House Comics. The World of Cyberpunk 2077 (available at SF-Bokhandeln) is a history compendium of events, characters, companies and technology that underlies Cyberpunk 2077. In it we will be able to read, among other things, about the economic collapse that led to all the hungry mega companies taking power and about everyday technology people in Night City depend on. You can trust that we will read it for all the yummy details!
Cyberpunk 2077 will be released on November 19 for Playstation 4, Xbox One and PC, and will be compatible with both Playstation 5 and Xbox Series X.