Cyberpunk 2077 shows solid photo mode in a new trailer
For a long time, fans have wondered what the purpose is to design the appearance of their character when the game is from the first-person perspective. CD Projekt Red provides a strong argument with a short presentation of photo mode in Cyberpunk 2077. I'm impressed to say the least. In addition to your standard filters and depth vision, I think the mode differs from the crowd with the seemingly high quantity of choices.
Only among optional poses are there several categories, plus you can adjust facial expressions and weapon effects, among other things. You can even do the Praise the Sun pose! One category rarely used in photo mode is stickers and in Cyberpunk 2077 you will be able to decorate your photos with a large variety of pasted effects, frames and overlays. For example, I think the overlays that are in the text are really cool and stylistic.
Then you have the usual editing tools in photo mode that allow you to adjust exposure, contrast, vignette, grain and effects such as black and white, saturated and more!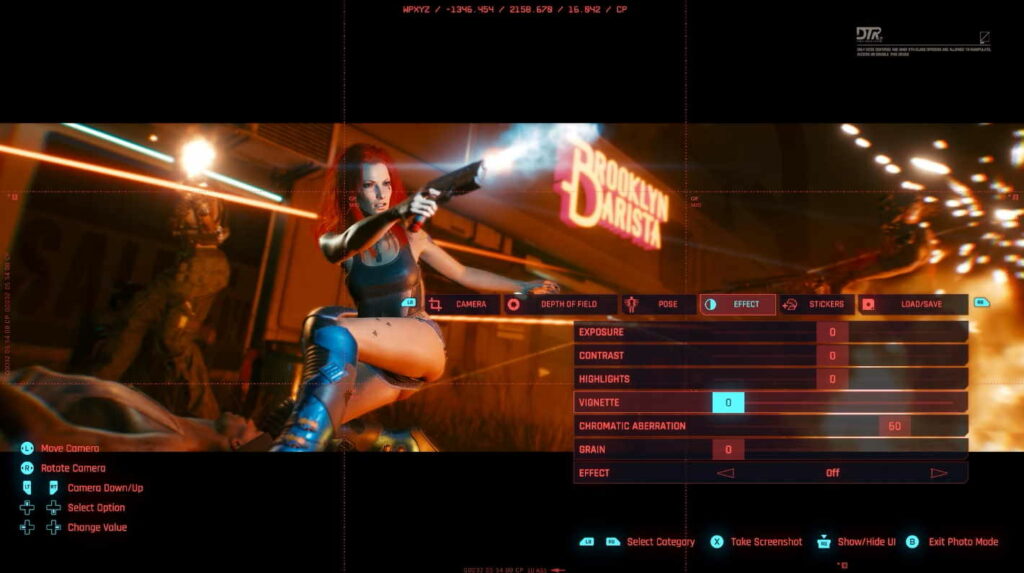 Mirror, mirror on the wall there, tell me who's the coolest in Night City
Even if you do not love photo mode (how can you not do that?), You will be able to see your character in menus and mirrors as well as from a third-person perspective when driving a vehicle. In Skyrim, for example, which I have played the majority of my thousands of hours from a first-person perspective, I put an enormous amount of time into the character creator.
For my own part, it is incredibly important that I am happy with how my character looks and plays, especially those that I will be with for hundreds of hours. There is nothing worse for me than when I play ten hours and realize that I am not happy with the ugly nun I have in front of me. Even if I only see the character's face once an hour in the menu or a movie sequence.
I am very happy and grateful to be able to design my character in Cyberpunk 2077 and will share with me once I have the game in my hands. And I want to see everyone else's V too!