Destiny 2 Showcase on Tuesday asks us to survive the truth
Soon it's time to sit down in front of the screen and listen to the Lord's Supper, which is yet another Destiny 2 Showcase! Fans of Destiny 2 are very committed and good at screwing up the hype for every major announcement regarding Bungie's space games – a proof of a strong collective. Of course we must be whiny and critical of much that happens in Destiny 2, but it's just because we love it.
You will see Destiny 2 Showcase on Tuesday 24 August at 18:00 on Twitch. The broadcast has a pre-show that starts at 17:00.
Ahead of this broadcast, many of us have escalated high in the hype, much thanks to the much more coherent and exciting story Bungie has managed to weave over the past year. Individual stories and old threads have gained momentum and now players are facing a threat unlike anything we have fought against before: Savathûn. Emotions are especially strong now after the last season, then Destiny 2 had its own refugee crisis, handled major issues of ethics and loyalty, and seen beloved characters change!
But we also have reason to look forward to the broadcast as Bungie themselves whipped up an interest in the game by promoting a great story, changes to weapons and features, and cross play. Since the divorce from Activision, they have been talking about Destiny 2 as something bigger, a valuable meeting place for friendships and adventures that can be experienced on a variety of devices and at any time. A grand vision that had some potholes in the way, not least from the transition to free-to-play and Steam that resulted in a shameless number of cheaters.
Will we see more than the expansion The Witch Queen during Destiny 2 Showcase?
Most likely, Destiny 2 Showcase will involve a solid presentation of The Witch Queen, the next major expansion with all the key features it contains. And here is the follow-up question very many in the collective ask: will we get new darkness subclasses?
Here we must be restrained with our expectations. Bungie is not a huge studio. Following the split from Activision, they lost several partner studios, including the superb Vicarious Visions. In addition, the world has been turned upside down thanks to the pandemic, which has not least caused several delays Destiny 2. That the studio would now produce a significant expansion with new subclasses, which means a major intervention in the prevailing balance in the game, plus build a stable cross play, adjust weapons and abilities and build new environments to explore and objects for players to collect is perhaps too much to request from Bungie.
In order not to be disappointed due to unreasonable expectations, we should step down a bit. However, we can hold the studio accountable for other aspects of Destiny 2.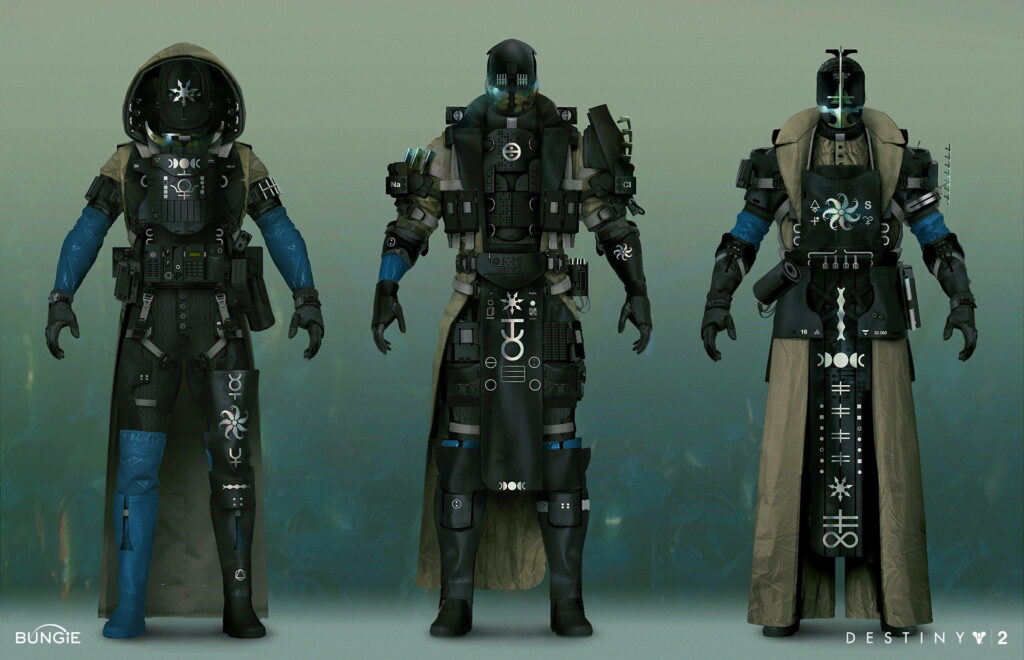 Bungie has once again promised to implement more features and systems for the game's PvP, something that is currently seriously substandard. Hopefully, during the broadcast, the studio can show something that proves that this is the case. They have already said that Rift, imagine basketball fast Destiny, will return to the game. Plus that every year they will introduce new and old game modes to PvP. Furthermore, they are reworking Trials of Osiris, the prestigious competition mode where players sweat and cry in intense matches. Here, the studio must present something concrete that players can look forward to, show it off and, at best, present rewards that engage players.
At the same time, another of Destiny 2's core activities is incredibly limited at present – Gambit. With only three maps and no exciting activities connected, Gambit is a hollow playlist. What once mixed intense PvE and PvP into a fantastic game mode has over time been eroded by absurd, unbalanced weapons and properties in its PvE part and abstract and sometimes unfair PvP conditions. Although I strongly doubt that Bungie has the time or resources to develop Gambit, this is something I wish they could prioritize next.
Destiny: The Animated Series?
Finally, key people from Bungie have been given new positions that make fans suspect that Destiny will take the step into other media forms. It's no secret that Destiny has stepped out as a comic book, books and general merchandise. In early 2021, Bungie announced that Mark Noseworthy and Luke Smith, big names in Destiny, will prepare and monitor Destiny's transition to a new medium. At the same time, the studio is expanding its office in Belluvue by over 30,000 square meters. Therefore, it is not entirely strange if we hear something about a cartoon Destiny series on Netflix, for example, which focuses on games more and more.
So do not miss Destiny 2 Showcase on Tuesday! Varvat will compile the most important points afterwards, so do not worry if it is missing.