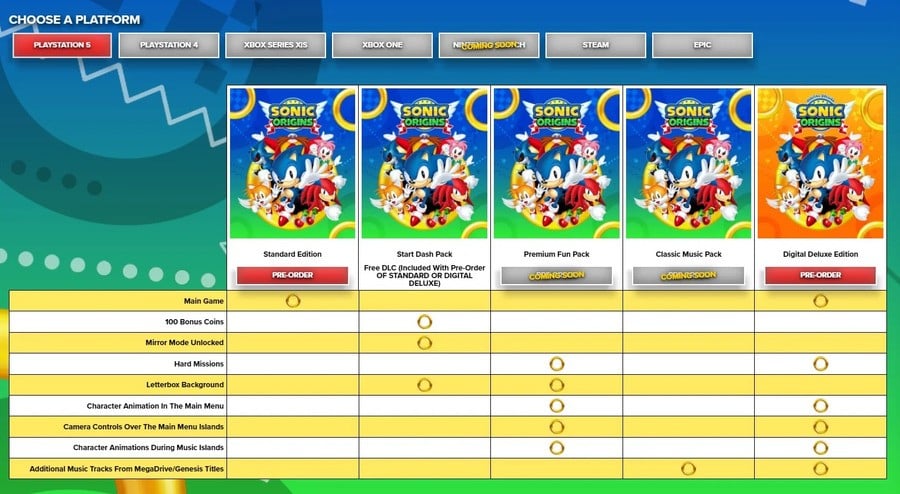 Earlier today, April 20, Sega lifted the lid on Sonic Origins; a collection of remasters coming to modern platforms. While the concept will appeal to many, Sega's execution has unfortunately not been received with such open arms.
And it all comes down to DLC. Sega released a Ubisoft-esque chart to match the base game announcement, breaking down all versions and what each version has to offer. The extra paid levels include modes, character animations and more.
Well, it's safe to say this announcement… didn't go down well. Twitter is full of commentary on Sega's move, leaving him wondering why such a confusing system should exist in the first place. Here are a few examples:
We have to admit that we are not a fan of this setup either. When a game needs a chart to break down its DLC offerings, something isn't quite right.
Let's take a look at how Sega responds to fan criticism. It's pretty hard to miss right now, so we expect them to come out with a statement soon. Or not, and we will have to pay to play all the content offered.
What do you think of this? Does the DLC plan keep you from buying the game at all? Let us know below.