Halo Infinite 2022 Roadmap Released, Co-Op Campaign Targets August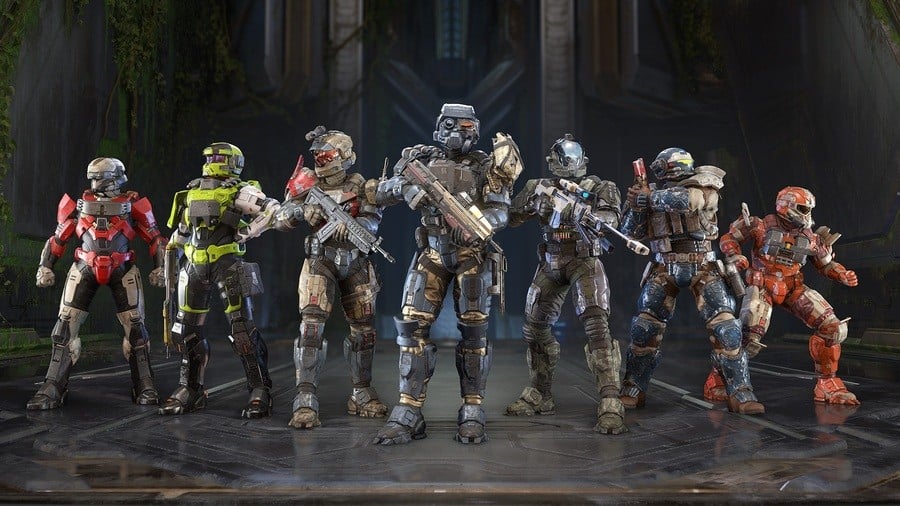 343 has his . released Halo Infinite update for the month of April on the Halo Waypoint blog. This latest update shares the game's roadmap for the remainder of 2022. While some items and dates are "certain", others on this roadmap are marked as "targets" or "goals". In other words, it is very much an "evolving document" and the schedule is subject to change.
Season 2 is currently "locked and loaded" for May 3. It lasts until November 7. As noted, there will be new maps, modes, battle pass and events. The launch of the campaign network cooperative is also planned around the end of August.
This will be followed by Season 3, which kicks off on November 8. Once again, there's a new battle pass, new maps, new modes, and new events, including narrative ones. It will also add new sandbox items, the Forge open beta will begin, there will be some quality of life improvements, and there will also be mention of split screen co-op of the campaign (timing not yet known).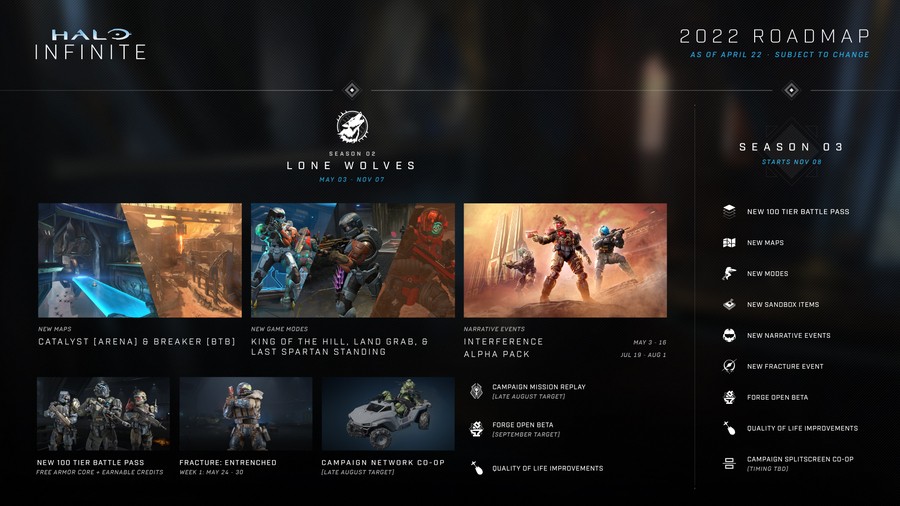 What do you think of Halo Infinite's 2022 roadmap? Leave a comment below.