Journey to the red planet with Deliver Us Mars on PS4 and PS5
Greetings brave astronauts! We're very excited to share some of the first details on our newest title, the cinematic adventure game Deliver Us Mars, coming soon to PlayStation 4 and PlayStation 5.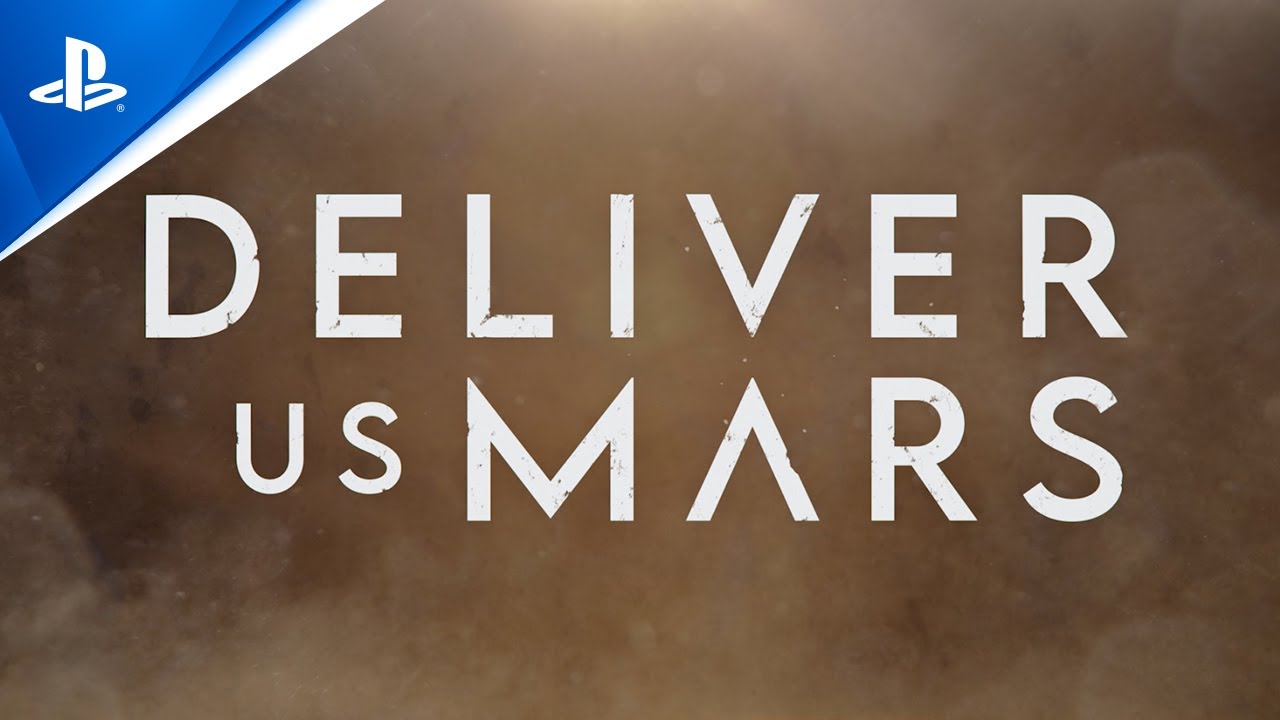 As a studio, we've truly been on an incredible journey over the past few years and we're pleased that many of you have taken our debut game, 2019's Deliver Us The Moon, to your hearts. We always knew that our next game had to be bigger and bolder than the last. The scale of our ambition as a team is ever growing, fueled and inspired by some of the most memorable games to come to PlayStation in the last decade, including Naughty Dog's masterpiece The Last of Us Part II.
For the past several years, our team at Keoken has been quietly hand-crafting Deliver Us Mars to combine the grandeur of a world-saving sci-fi epic with a personal story and heartfelt motivations. We wanted to choose a setting for our game that reflected our lofty goals for the project. In our own reality, humanity faces enormous challenges in the face of climate change. Just as space agencies (and some wealthy folks) have well and truly turned their eyes to Mars, so have we.
In Deliver Us Mars, set ten years after the Fortuna mission in Deliver Us The Moon, humanity is closer to extinction than ever. As part of the Zephyr crew, your protagonist's goal is to recover three stolen colony ships from the Red Planet to ensure the continued survival of the human race on Earth. Players will explore Mars as they uncover the origins of a mysterious distress signal that brought the crew there.
This next level of storytelling required us to take the series to new frontiers. For the first time, we have a fully motion-captured cast to enhance the emotional impact of the story, and we're bringing players new and improved gameplay mechanics including a full traversal system, inspired by PlayStation classics like Tomb Raider and Uncharted. . On top of all that, we'll deliver truly next-gen visual fidelity with real-time ray-traced shadow and reflection support on PS5.
Mars is the next frontier, an uncharted world with limitless storytelling potential. You'll be able to explore the surface of the Red Planet like never before, encountering not only the dusty plains that are synonymous with our view of Mars, but also icy craters and canyons, as you unravel the mystery at the heart of the game.
We always wanted to be astronauts. Unfortunately, we never quite made it, so we made a game in hopes of inspiring others to look at the stars. Who knows, maybe one of you reading this might make the trip to Mars one day! We hope you enjoy your first look at the development of Deliver Us Mars in this video, and we look forward to sharing more with you in the coming months.