Kick off August 28 – Captain Tsubasa: Rise of New Champions gets release date
The legendary edition is in a completely different league.
The football game based on the ridiculously epic sports drama and manga as well and the anime Captain Tsubasa is released August 28 announces Bandai Namco. Captain Tsubasa: Rise of New Champions was announced last winter but is pretty much ready for the arena! Fans, anime fans and maybe some newcomers can also take part in the series' iconic shots and rescues as well as drama between Tsubasa and the other players in an action sports game unlike anything else.
Captain Tsubasa: Rise of New Champions takes a traditional skill-based game genre and feeds it full of dramatic action using the qualities and talents of each football player and astonishing sequences. Please read our preview of the game and how it provided an arcade feel.
Legendary edition
In connection with the announcement of the release date, several editions are presented that fans can choose from. Of them, one stands out as a dazzling trophy. Standard, Delux and Collector's Editions contain the usual gadgets, ie a little digital bling and the latter has a collector figure of 28 centimeters.
The Champions and Legends editions are unique too Bandai Namco Store and cannot be purchased through other retailers. Not only do these editions come with match shirts, the legendary version also has a beautiful, tailor-made table football game from Rene Pierre and costs close to 20,000 SEK! In other words, fans will need to clear their bank account. But it would be pretty crappy to pop up one of those hits at the geeks.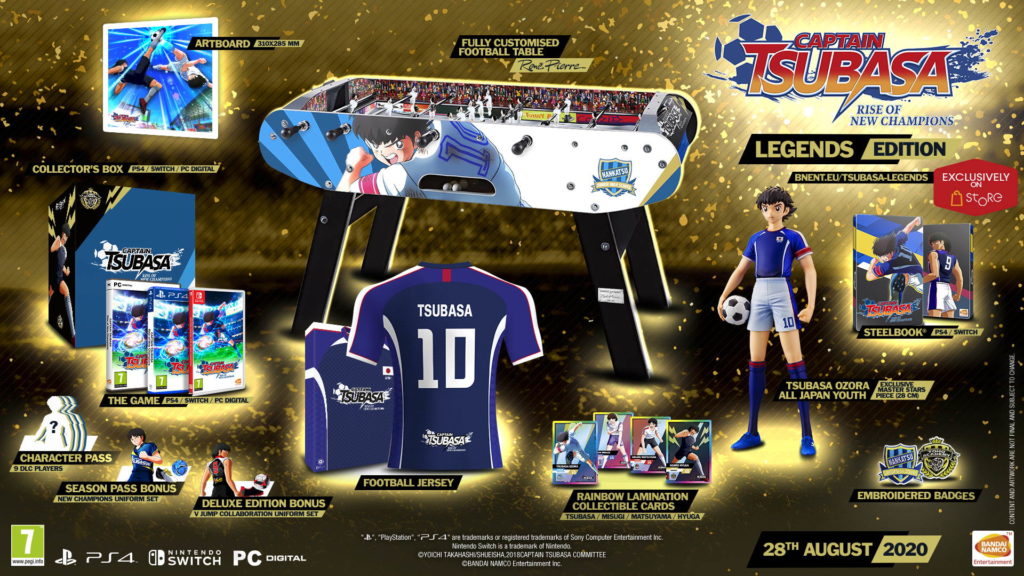 Captain Tsubasa: Rise of New Champions will be released on August 28 for Playstation 4, Nintendo Switch and PC digitally.