New Xbox feature lets you mute system sound effects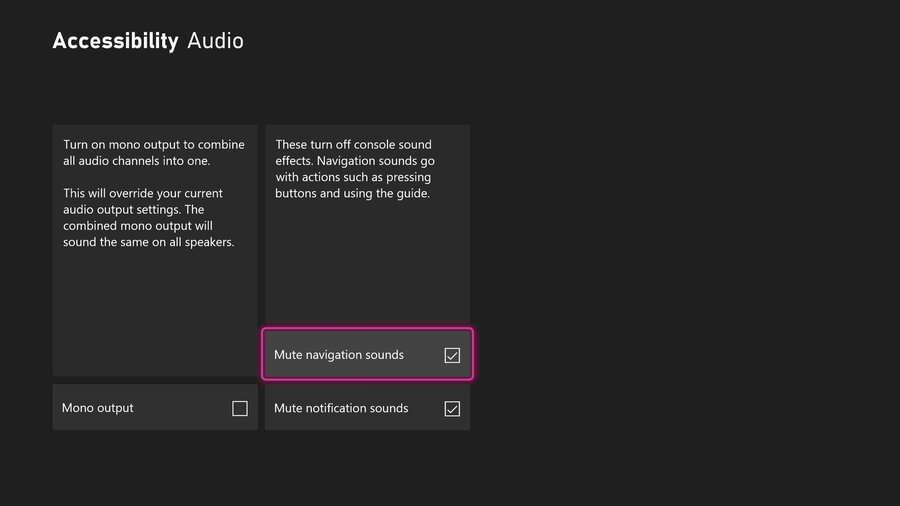 Yesterday, Microsoft treated us to a new feature in the form of the ability to switch TV inputs by pressing the Xbox button on the controller, and the update also included another new feature: the ability to mute system sound effects.
Xbox's Eden Marie described this on Twitter today, explaining that the feature is aimed at people who "have auditory sensitivities or just want to silently navigate the Xbox guide, dashboard, and virtual keyboard."
The option to mute navigation sounds is apparently the result of Insider feedback and mutes things like page sounds, focus blips, keyboard sounds and of course pop-up sounds for notifications.
You can enable these options by going to Settings † Accessibility † audioand then select Mute navigation sounds† Mute notification sounds, or both. You can also access them via the Volume & audio output menu.
"Now you can mute the sounds you hear while navigating your Xbox console, such as when you change focus on various elements, activate items, receive notifications, and so on."
Happy with this handy addition of features? Let us know in the comments below.