News about Cyberpunk 2077 tomorrow – including braindance
Tomorrow at 18:00 CD Projekt Red invites us to participate in Night City Wire, an online event in which news for Cyberpunk 2077 will be advertised. Among other things, we will see a brand new trailer and new gameplay, and listen to the developers tell us about a new feature in the game: braindance.
You see Night City Wire on CD Project Red's Twitch Channel.
The broadcast will be about 25 minutes long, but it should twitterutannonseringen be the first. How many more broadcasts of Night City Wire are planned is unspoken but since the game is delayed until November 19, the developer needs to keep the marketing train rolling.
Brain Dance
In Cyberpunk's world (table role-playing), braindance is a kind of virtual reality experience through nerve signals. It is reminiscent of the web but takes place in a closed reality, outside the web. Another difference from network interaction, that is, network running, is that the experience is recorded through recorded memories from another person.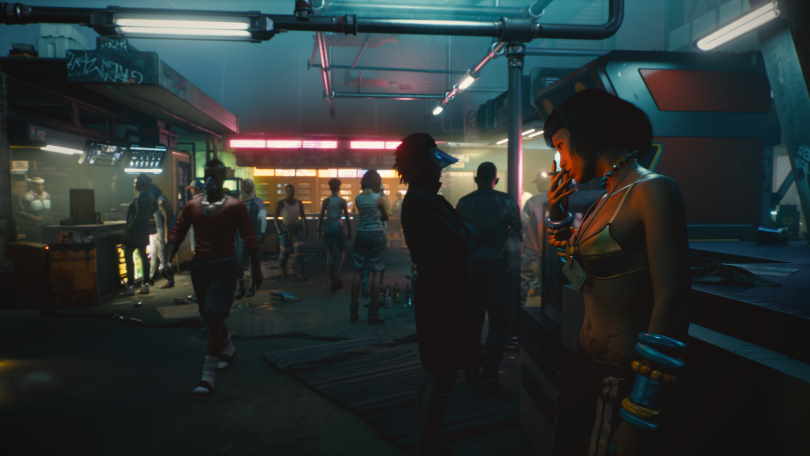 In Cyberpunk, a large part of the population lives in poverty and because of that, the dream of wealth and power is great. This has created a market for braindance, where experiences, ie memories, become a product. Living a day as a multimillionaire or taking part in staged memories has created an entertainment industry and a dependency on the escape of reality in many. Of course, there are illegal experiences available if you are willing to take the risks.
Braindance is also used to treat cyberpsychoses that can occur when too many implants have been installed in the body and the perception of the self breaks down.
How braindance comes into play Cyberpunk 2077 we will see tomorrow, but already in the first gameplay presentation 2018 we saw Jackie use braindance to experience V's meeting with Dex (18:30). Probably the feature will enable many different types of elements in the assignment and story. For example, in investigations, or to experience past memories of Johnny Silverhand. It would be cool.
Don't miss the broadcast tomorrow.