Nintendo Indie World Showcase, August 2021 – A Summary
And Nintendo Indie World-transmission has just been shown and the Nintendo world has got a whole new set of things to look forward to – and to play. As usual, we summarize everything in one handy little post.
What can I play already now?
During "Nindie" broadcasts (and Direct broadcasts, for that matter), it is more the rule than the exception that one or more games are released on the same day. So again this time. Here is a short presentation of what you can play right now.
Axiom Verge 2
The big bang. The sequel to one of the most talked about and loved metroidvania games, it has been longed for for a long time – and now you can play it, at the moment! Or, if you want it physical, you can wait for that Limited Run Games opens up its pre-bookings.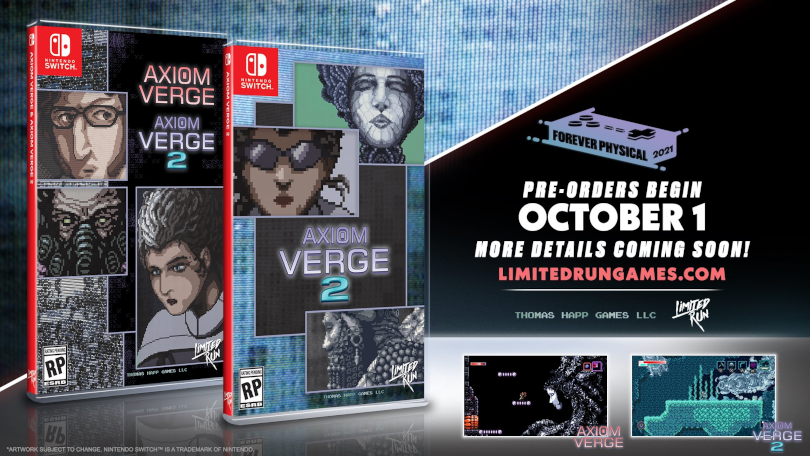 Final Pour Necrobarista
The director's edition of a game, among others, signed, liked a lot when it came to PC a little more than a year ago. You can read Varvat's review here.
Garden Story
A timed console exclusivity from the newcomers Picogram. Garden story is the kind of role-playing garden simulator that fans of Harvest Moon, Rune Factory and Stardew Valley could love.
Boyfriend Dungeon
Another game in the line of odd visual novels. This time it's about dating your sword. At least when you're not using it to fight. Can be something for fans of modern game romances in general and Japanese-style ones in particular.
Islanders Console Edition
A randomly generated strategy game that aims to quickly build cities with what you have in your virtual pockets. The key word of the design is undeniably minimalism, and it permeates the entire game's impression, in image as well as sound.
Slime Rancher Plortable Edition
A fun joke on a very much appreciated game about catching slime monsters. Slime Rancher is played as an arcade first-person shooter and with its playful graphics is a pretty good match for the Switch.
Curious Expedition 2
Swedish-developed game with a strong focus on authorship. Takes place in an alternative 19th century with a turn-based combat system and randomly generated game and story elements.
What will be released this year?
Among the announced titles, many will be released already this year. However, most of them have already been mentioned above. The following seven titles remain.
Eastward
A timed console exclusivity from Chucklefish/Pixpil. The pixel art is a selling point in itself, but the trailer's music also leaves a bit to be desired. A petition signed weighs against the 2019 controversies surrounding Chucklefish, to be added. The release is on September 16.
Tetris Effect Connected
It is the same Tetris Effect as on other machines, but now you can play it anywhere and with anyone – even with the other platforms. That is, on October 8, when the game is released.
TOEM A Photo Adventure
A completely cozy photo game presented by the creators Lucas Gullbo and Niklas Mikkelsen – entirely in Swedish. TOEM presented entirely in black and white and from an isometric (oblique-from-above) perspective. It seems to be a relaxing experience. We have to wait until sometime this autumn before we can make the trip ourselves.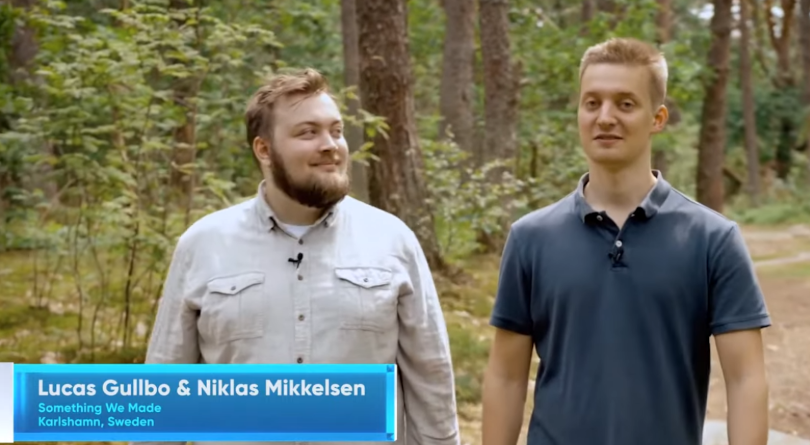 Gang Beasts
A party game that will make Switchen's other genre offerings good company. Fans of slapstick humor à la Fall Guys learn to like this (unless they are already tired of it on other machines). Gang Beasts will be released sometime this fall.
Loop Hero
A retro game about a corpse magician who has thrown the world in a time loop. This game also has some random elements that will make each round unique, while the hero strives to break the curse. However, he will only do so this winter.
Shovel Knight: Pocket Dungeon
A puzzle game with cave-clawed vibes and a banger soundtrack, this sounds like. It's been a long time since the Yacht Games announced Shovel Knight: Pocket Dungeon, but now the wait is not long. This winter, the game will be released, and Switch owners can use any of their Shovel Knight amiibos to unlock a small bonus.
Hundred Days – Winemaking Simulator
Not a title I would have ever found myself without this presentation, but here it is. And it seems to be very much appreciated. Switch owners can play Hundred Days only this winter.
Towards 2022 and beyond
We got a handful of titles that unfortunately do not get to see the light of day before New Year. They are nonetheless noteworthy here for that. There are five of them and a couple have a fairly high profile.
Astronaut
A sandbox game about surviving in space, with the resource management it entails. It is also playable with a friend in co-op. The release date for the Switch version is already in January.
FATHER: Changing Tides
The sequel to 2018 FATHER: Lone Sails. The presentation assures us that this is an independent sequel, but otherwise said predecessor has been available on the platform since 2019. This atmospheric doomsday scenario will be released early next year.
Bomb Rush Cyberfunk
Another timed console exclusivity. Bomb Rush Cyberfunk has no specific release date, but still got to kick off tonight's presentation. Have you played Jet Set Radio or possibly Marc Ecko's Getting Up do you know exactly what it's about. Stylistic vandalism to the background noise of funky hip-hop and varying doses of attitude.
LumBearjack
In the role of bear, you must hack and recycle everything man-made in your path. May be welcome catharsis after last week's climate reports. However, we will have to wait until 2022 before LumBearjack is released.
Metal Slug Tactics
One of Dotemus ongoing projects, this together with the studio Games. Not necessarily for fans of the series 'usual run' n gun gameplay, but certainly a better performance than the 2015 shameless Metal Slug Defense. We will find out how much better sometime in 2022.
---
Lots to play and even more will come. What titles are on your list?