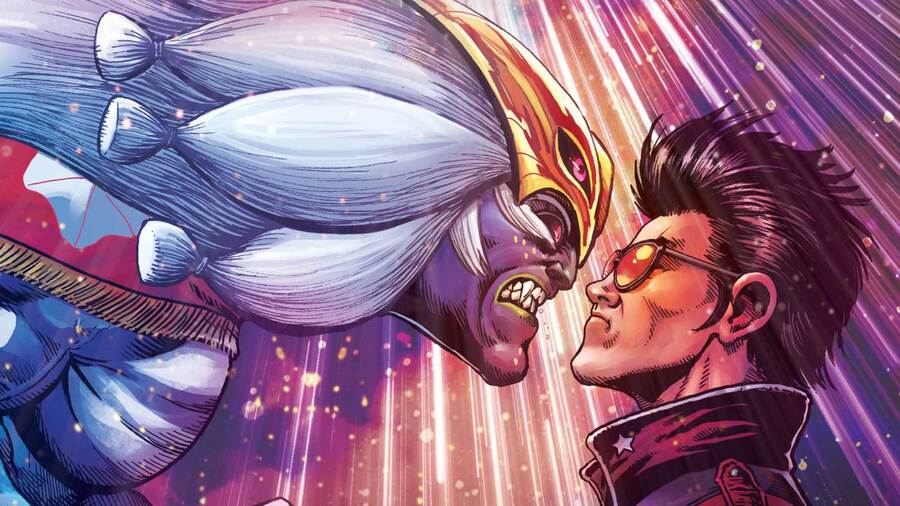 A one-time exclusive to Nintendo Switch, No More Heroes 3 (Travis) will land on PlayStation 5 and PS4 later this year. The game, originally released for Nintendo's hybrid hardware last year, will feature enhanced HD visuals (expect 4K on PS5) as well as faster frame rates and load times. It promises to be the definitive version of the threequel.
"Being the 'number one killer in the world' is not what it used to be," jokes the press release. "Otaku hero Travis Touchdown is back once again, forced out of retirement to defend Santa Destroy and Earth, in an intergalactic test of power as he proves he's more than just a cat-talking loser. of the. He heats up those lightning katanas, straps on the new Death Glove, and get ready to engage in outrageous boss battles against the evil Prince FU and his nine alien minions."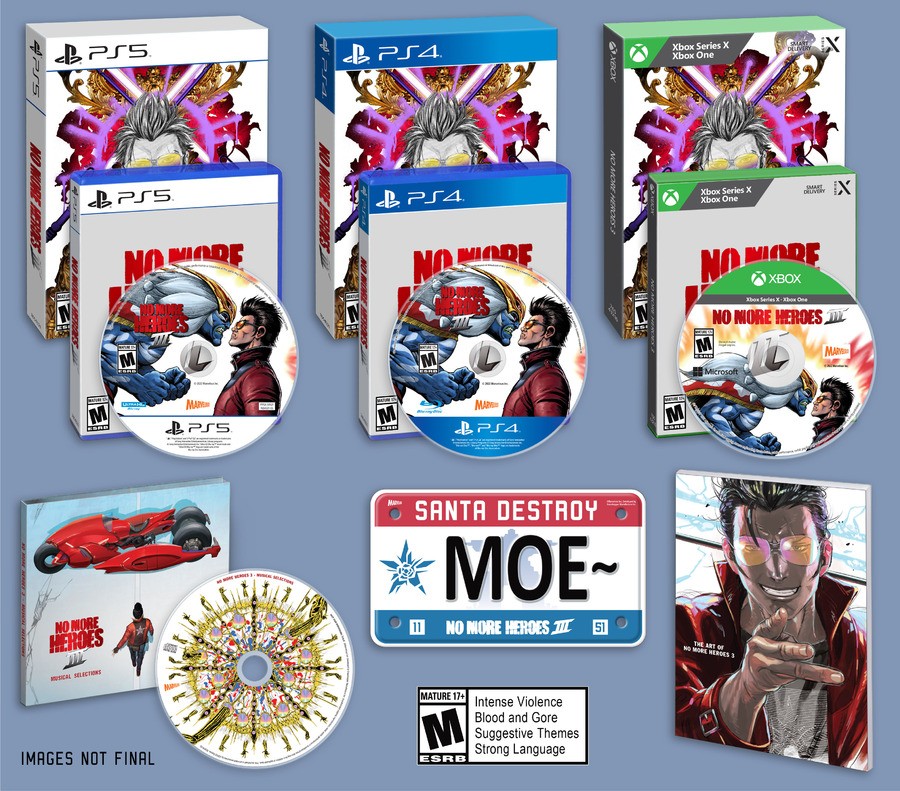 Pre-orders for a physical version will open soon and will include a 70-page softcover art book, soundtrack CD, and commemorative biker plaque, all for $59.99. Digital availability, and incentives, will be announced in due course. Will you be lighting up your laser katana in anticipation of this title's arrival on PlayStation platforms?