During the previously described Pokémon Week presented The Pokémon Company International finally the next main game in the Pokémon series: Pokémon Scarlet and Pokémon Violet!
The announcement also came with a new trailer. Although not much gameplay was shown during the trailer, the description of the trailer seems to suggest that the game will be open-world, which is quite similar to Pokémon Legends: Arceus.
My spontaneous reactions about Pokémon Scarlet and Violet
If you want the in-depth over-analysis of the trailer, you will probably have to look elsewhere. There are definitely lots of videos of that kind already on the Youtube page about countless reaction videos.
The opinion I can give myself is that, again, the graphics do not seem to be the best as a super successful gaming company that The Pokémon Company International could have delivered. But I'm pretty sure it will not stop all the fans or myself from enjoying the game. After all, that was the reason I reasoned Pokémon Brilliant Diamond.
The other thought that strikes me is that it goes very fast nowadays. Pokemon Legends: Arceus (read Daniel's phenomenal review) was released just a month ago and Pokémon Scarlet and Violet aim to be released before 2022 is over. I think it was Shigeru Miyamoto who once said: "A delayed game is only delayed for a while. A bad game is bad forever ". In other words, sometimes it pays to let things take their time. But my concern is perhaps completely unjustified. It remains to be seen!
New Pokémon starters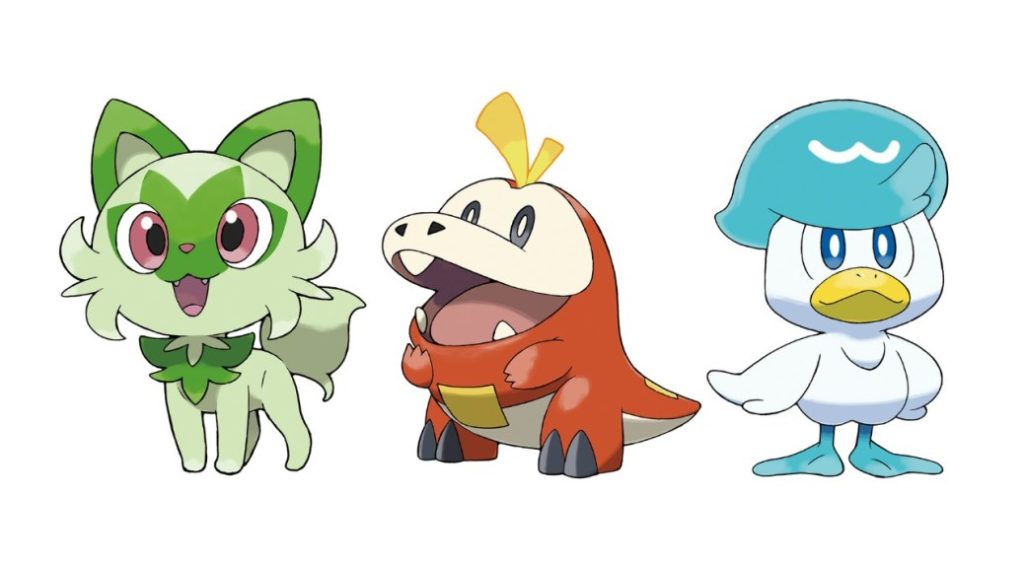 With so little information about how the game will actually be, it is probably the three new Pokémon starters that we can all enjoy the most. This time it looks like it will be a cat for grass, a dino * for fire and another bird animal for water. They go by the names Sprigatito (cat), Fuecoco (dinon) and Quaxley (duck).
I like dino best and will mix the grass cat with Leafeon in all future. The duck looks a bit cheeky. It remains to be seen what their developments will look like.
Want to know a little more about these Pokémon starters have Polygon some extra info like their height, weight and personality etc.
*Fuecoco is apparently supposed to be a fire crocodile according to Polygon. Does not stop me from calling it dino. Facts are for hesitation!