Pokémon Sword and Shield expansion Isle of Armor will be released June 17
Soon the adventure in Galar can continue!
Recently, The Pokémon Company announced the release of the first add-on Pokémon Sword respective Pokémon Shield, by name The Isle of Armor, is already released 17th of June. As part of Pokémon Sword Expansion Pass and Pokémon Shield Expansion Pass (that's right, it's one Pass per game, something we still think is a bit silly) is The Isle of Armor the first of two adventures awaiting avid Pokémon coaches. The other adventure is The Crown Tundra, which will be released later this year.
The Isle of Armor takes us to an island landscape off Galar's coast. There we will explore environments where other forms of pokémon live. Among other things, we will get through swamps, forests and deserts. It's no adventure without new pokémon and The Isle of Armor introduces several new and familiar pokémon to befriend. Among other things, Kubfu and Urshifu are the new pokemon of the game with a penchant for martial arts. A dear look will be the gal version of Slowbro, which seems to have stuck by hand in a seashell.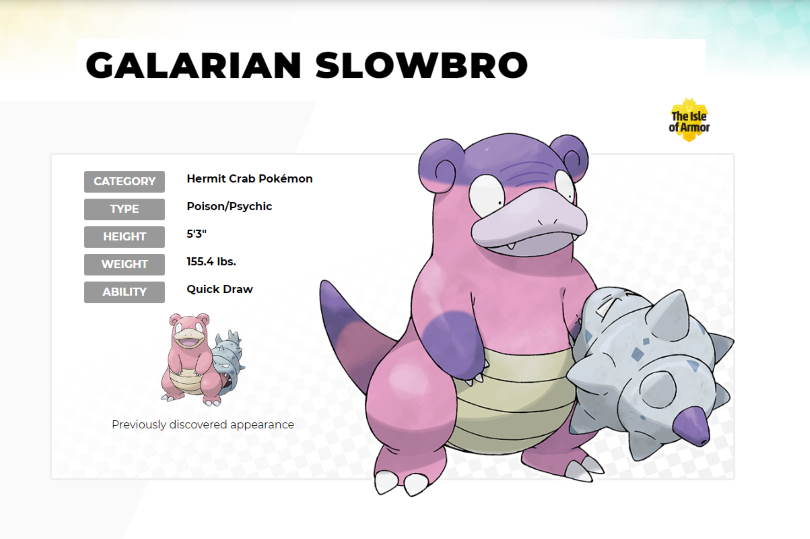 Want to know more about the upcoming additions to Pokémon Sword and Pokémon Shield, there is more on the official website. For example, you see the galary versions of Articuno, Zapdos and Moltres in their new, lovely forms.