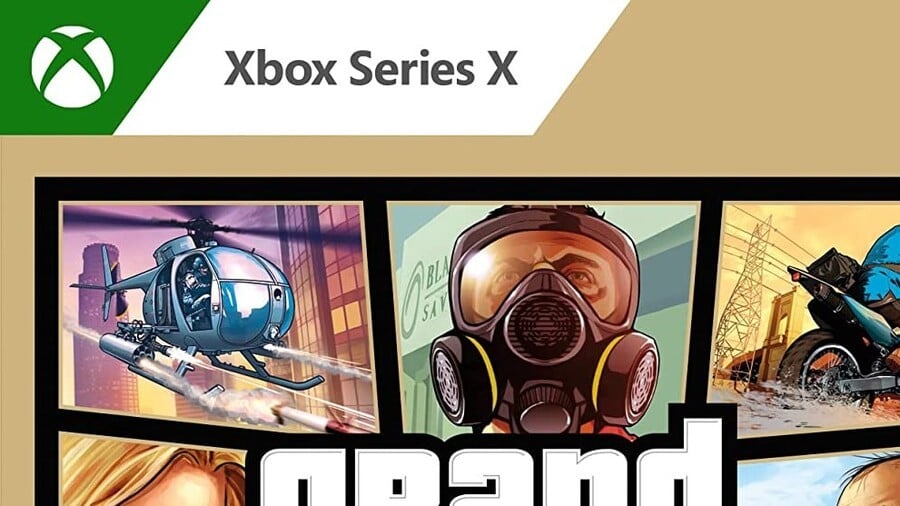 GTA 5 arrived on next-gen consoles last month, well, digitally at least. The physical launch came a month or so later, and those copies are now in the wild — and they look a little odd.
At first glance, it looks like Xbox is testing a new style of box art, with a fairly large border around the game's artwork. However, it seems that this design is specific to GTA 5 only. This is the first time we've seen this in a Series X game, and it reminds us of those ugly 'Greatest Hits' cases you see from generations:
The digital version of the Xbox Series X and S version of GTA 5 also has the same gold border (albeit not as pronounced), so it seems Rockstar chose this design as a way to differentiate between the versions of GTA 5 the last generation and the current generation. The PS5 version has it too.
An odd choice if you ask us, but an interesting topic nonetheless!
What do you think of this new case design style for GTA 5? Let us know in the comments.