Star Wars is a good excuse to offer a lot of different products. This time it concerns Seagate hard drives. Here's what you need to know
May 4 is Star Wars Day and it is of course the opportunity to stock up on product ideas. Thus, Seagate, specialist in storage solutions, offers a collection bearing the image of the film saga. These three external storage solutions complete the manufacturer's Star Wars Beskar family.
Star Wars storage
The 3 discs in question focus on the series The Mandalorian with a Grogu external hard disk, a Din Djarin disk and a Boba Fett disk. Since it would obviously be too simple to have only this design, these Star Wars discs are equipped with customizable RGB LED lighting. And each model has a custom light: a red light for Boba Fett, a bright blue for Grogu, and a more neutral blue for The Mandalorian.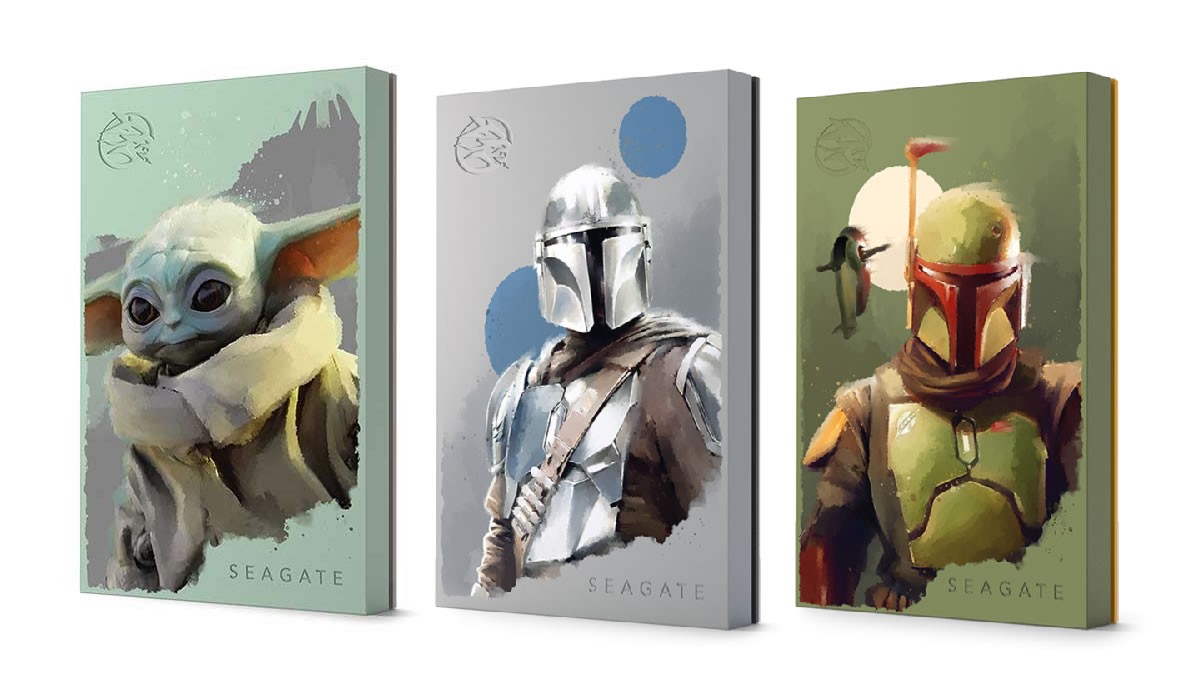 Compatible everywhere
These FireCuda external hard drives are compatible with Windows and Mac computers, but also old and new generation PlayStation and Xbox consoles. In fact with its 1st generation USB 3.2 ports, they clearly adapt to anything that accepts a hard drive.
These collector discs will be available for purchase in May at a price of 119.99 euros for a 2 TB disc space. Note, however, that they are guaranteed for five years and come with, among other things, three years of data recovery.