Strictly Limited pours out physical games
We are happy to mention Strictly Limited Games in reviews as well as in news articles here at Varvat. They have a solid experience of releasing physical games with that little extra, whether it's new, old or new old. Lately, one can notice a lot of all this, including the following.
Puzzle Bobble 3D: Vacation Odyssey
Since April 7, you can pre-book Puzzle Bobble 3D: Vacation Odyssey on the Partner Store section of the website. You can choose versions for PlayStation 4 or 5 and the game is compatible with PlayStation VR. It's hardly the game most people would brag about in terms of format, but the addition is both fun and relatively inexpensive. At the time of writing, the collector's edition of the PS4 version is slated for just under 50 euros.
Pocky & Rocky Reshrined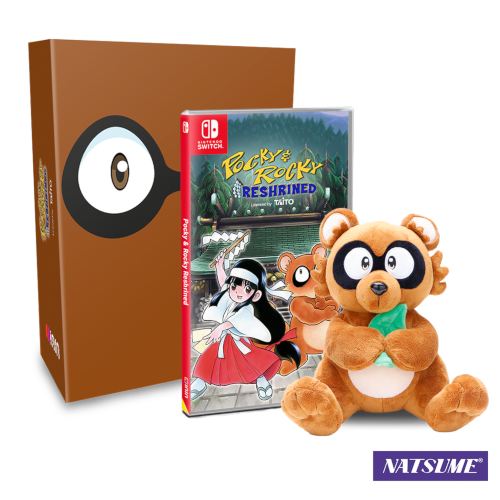 A really talked about pseudo-remake of the cult game Pocky & Rocky, in Japan known as 奇 々 怪 界 (Kiki Kaikai). Just like the next game in the list, it is a so-called "cute 'em up", but takes place on the ground. It's up to a priestess (miko) and a tanuki raccoon to tame various monsters (yokai) and save the day.
The game will be released for PlayStation 4 and Nintendo Switch. The collector's edition contains a couple of odd things, including an eraser and acrylic figures, which seem to have stayed inside now. All editions can for an additional 30 euros (then a total of 100 euros for the collector's edition) also give you a stuffed animal in the form of the game's titular tanuki raccoon.
Cotton Fantasy
The latest, completely new part of the Cotton series will appear in less than a month, but can be booked at SLG already now. The undersigned has reviewed a couple of games from the series' past that have made their way to modern consoles and are looking forward to Cotton Fantasy with mild anticipation. SLG has many Cotton releases on its side, some of which are starting to sell out. Cotton Fantasyodd collector's edition oddly enough contains a nendroid – a special type of collector's figure that is probably familiar to many of our readers. It's cute.
Epics of Hammerwatch: Heroes' Edition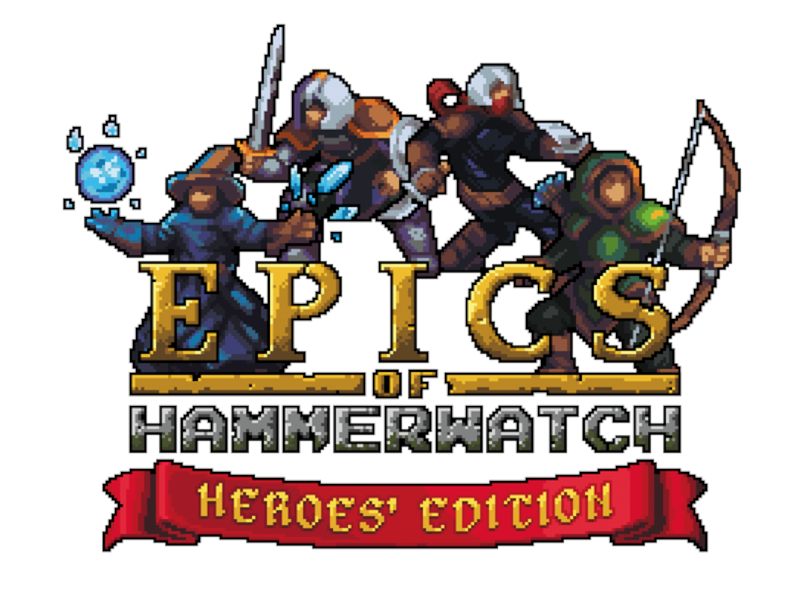 Epics of Hammerwatch is the penultimate release to appear on SLG's website. This print contains the duology Hammerwatch games in their most complete editions to date. If crawling in randomly generated caves in collaboration with multiple players is your thing, this could probably be something. The arrangement is namely created for sofa collaboration and is said to be able to stand for a lot of healing activities with three friends.
Pre-bookings opened on April 17 and are expected to close at a moderate pace. The collector's edition is a bit sparse, but contains at least the perfectly okay soundtrack.
Zero Tolerance
Zero Tolerance is a guaranteed old-fashioned release. It will feature the original game from 1994 and a previously unreleased sequel, Zero Tolerance Underground. Together, this package is called Zero Tolerance Origins and will be released on physical cassette for Sega Mega Drive / Genesis. Modern consoles will have the Zero Tolerance Collection, which in addition to the above-mentioned titles will also contain the prototype game Beyond Zero Tolerance.
Pre-bookings for Zero Tolerance do not open until April 24 (just in time for payroll). As usual, it is a standard edition and a collector's edition was for modern consoles, while the retro release Origins has two, where the only difference is the aesthetic between Japanese-European Mega Drive and American Genesis.
Double up Wonderboy
The Wonderboy Anniversary Collection and the Wonderboy Returns Remix are both up for booking and especially that the former in an incredibly stylish collector's edition. They have been up for pre-booking for quite some time already, but are so nice that they are welcome to be mentioned here anyway.
---
I also want to strike a blow for Swedish Games & stuff has recently started a partnership with Strictly Limited Games. This means that a lot of their upcoming catalog can be booked through them. This addend is in no way sponsored by the person concerned; they are simply a store several of us like to spend our money at.