The PlayStation VR 2 gives more technical details about the machine and its "PSVR 2 Sense" controller
Tonight at CES in Las Vegas, Jim Ryan, CEO of Sony Interactive Entertainment, presented the next generation virtual reality system "PlayStation VR2" and the new controller "PlayStation VR2 Sense". So what should we expect for the near future? Review of details …
Jim ryan begins its spiel with this sort of thing which should give a glimpse of what to expect when the "time comes". Knowing that no image has been given by Sony, it is difficult to get a first opinion on the beast.
Here is what the CEO of Sony Interactive Entertainment said last night at the opening of CES 2022:
Happy New Year everyone !

It's a great pleasure to kick off 2022 with the announcement of our next-generation virtual reality system for the PS5 console, officially named PlayStation VR2, as well as our new VR controller, the PlayStation VR2 Sense controller.

PlayStation VR2 takes virtual reality games to a whole new level by offering even more complete immersion, allowing players to immerse themselves in their favorite gaming worlds like never before. Put on the helmet and arm yourself with the joysticks to multiply your sensations, thanks to the creativity of the worlds designed by our experienced developers and to recent hardware technologies.

Harnessing the innovations brought by the PS5, PlayStation VR2 delivers a true next-gen experience, made possible by high-fidelity visuals, new sensory features and enhanced tracking, all with a single cable.
Single cable
Exploiting the innovations brought by the PS5, PlayStation VR2 (note that there is no article in front) offers "a true next generation experience, made possible by high fidelity visuals, new sensory features and improved tracking, all with a single cable. "So no more space with all the jumble of the first version …
Let's take a closer look at this:
Visual fidelity : PS VR2 is 4K and HDR compatible, offers a 110-degree field of view and features foveal rendering, ensuring a high-fidelity viewing experience. Thanks to its OLED display, gamers will be able to enjoy a display resolution of 2000 x 2040 per eye and a refresh rate of 90/120 Hz.
Headset tracking of the controller : With full tracking technology based on cameras built into the VR headset, PS VR2 is able to track you and your controller. Your movements and the directions you take are taken into account in the game without requiring an external camera.
New sensory features : PS VR2 Sense technology combines eye tracking, headset feedback, and 3D Audio with the functionality of the PS VR2 Sense controller to deliver unprecedented immersion. Headset Feedback is a new feature that dramatically increases the sensory dimension of player actions in the game world. This technology relies on an integrated motor that vibrates to add an intelligent tactile component, which immerses players more intensely in the game. gameplay experience. For example, players may feel a character's pulse quicken during times of high tension, a grazing sensation when objects pass close to their character's head, or the thrust of a vehicle picking up speed. speed. In addition, the Tempest 3D AudioTech technology of the PS5 brings the entire gamer environment to life, for even more immersion.
Eye tracking : The PS VR2 tracking system detects eye movements. Thus, a simple glance in a given direction can translate into an additional command for the character in the game. This allows the players to interact in a more intuitive, innovative and realistic way with the environment, for a tenfold emotional response, a improved expression and a new level of realism in games.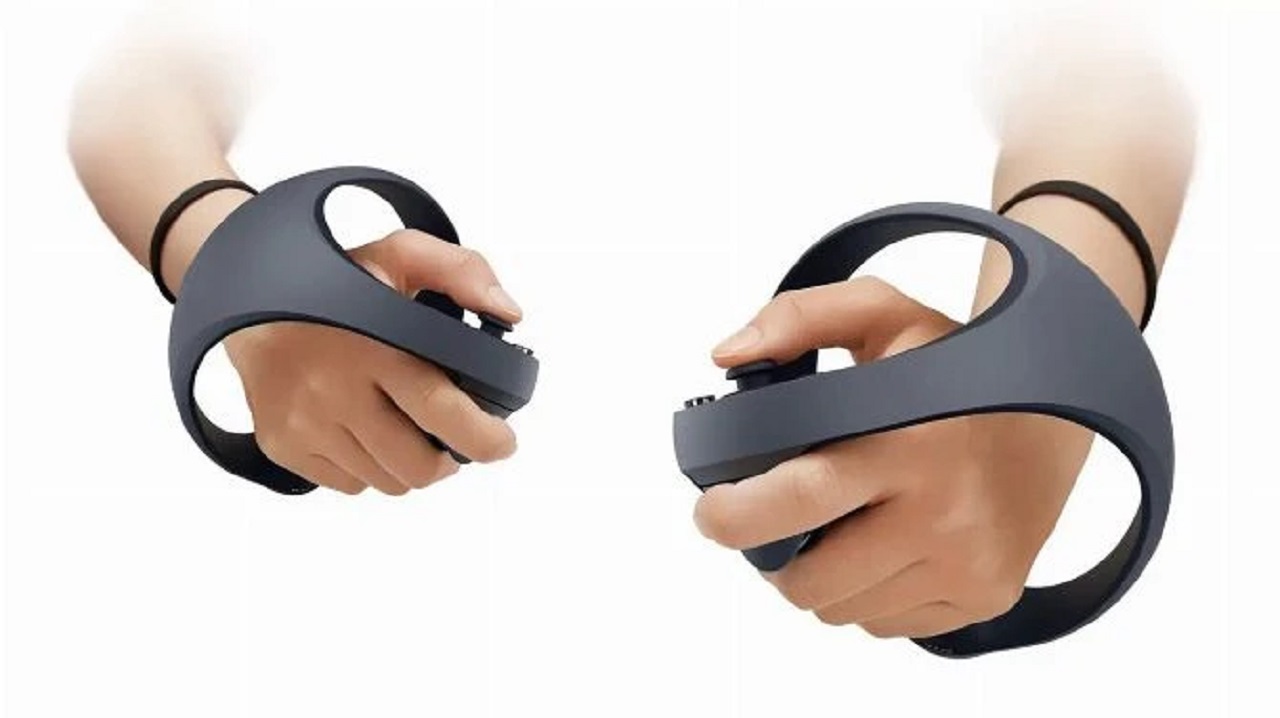 VR like Lucifer?
All these advances offered by PlayStation VR2, combined with the haptic feedback and adaptive triggers of the PS VR2 Sense controllers, give games "more organic interactions than ever". The process of installing PS VR2 will also be simplified: you only have to plug a single cable directly into the PS5 to enjoy your virtual reality experiences.
And as you already know, one of the biggest PlayStation licenses will be available on PS VR2: Horizon Call of the Mountain by Guerrilla and Firesprite.
Before learning more, including its availability date and price, you will find the list of official specifications below.
PlayStation VR2 specifications
| | |
| --- | --- |
| Display technology | OLED |
| Screen resolution | 2000 x 2040 per eye |
| Screen refresh rate | 90 Hz, 120 Hz |
| Lens gap | Adjustable |
| Field of vision | About 110 degrees |
| Sensors | ・ Motion sensor: Sixaxis motion detection system (three-axis gyroscope, three-axis accelerometer) ・ Sensing accessory: infrared proximity sensor |
| Cameras | ・ 4 cameras for headset and controller tracking ・ Infrared camera for eye-to-eye tracking |
| Back | Vibration integrated into the helmet |
| Communication with the PS5 | USB Type-C® |
| Audio | ・ Input: built-in microphone ・ Output: stereo headphone output |
PlayStation VR2 Sense controller specifications
| | |
| --- | --- |
| Keys | PS button, Options button, action buttons (Circle / Cross), R1 button, R2 button, right stick / R3 button PS button, create button, action buttons (Triangle / Square), L1 button, L2 button, left stick / L3 button |
| Detection / tracking | Motion sensor: Sixaxis motion detection system (three-axis gyroscope, three-axis accelerometer) Capacitive sensor: finger contact detection Infrared LED: position tracking |
| Return | Trigger effect (on the R2 / L2 keys), haptic feedback (one actuator per unit) |
| Harbor | USB Type-C® port |
| Communication | Bluetooth® 5.1 |
| Battery | Type: Built-in rechargeable lithium ion battery |