Sometime yesterday, a trailer for the rhythm-based shooter Soundfall appeared on Nintendo's official Youtube channel. The game is developed by Drastic Games which consists of game developers who have previously worked for Epic Games. The publisher of all this is Noodle Cake. They release many games and you can find more here.
Soundfall is a dungeon crawler that combines looter-shooter action with music and rhythm. The better you are at timing your actions with the rhythm of the soundtrack, the stronger you become!
On your own or in a group of up to four players, you embark on a shooting adventure to save the world Symphonia (not related to Tales of Symphonia, although that game is also awesome). You choose one of five characters as your alter ego. Among the heroes we find Melody, Jaxon, Lydia, Brite, and Ky!
Since the game also has loot, it should be possible to combine its load-out in almost endless combinations with over 500 pieces of equipment.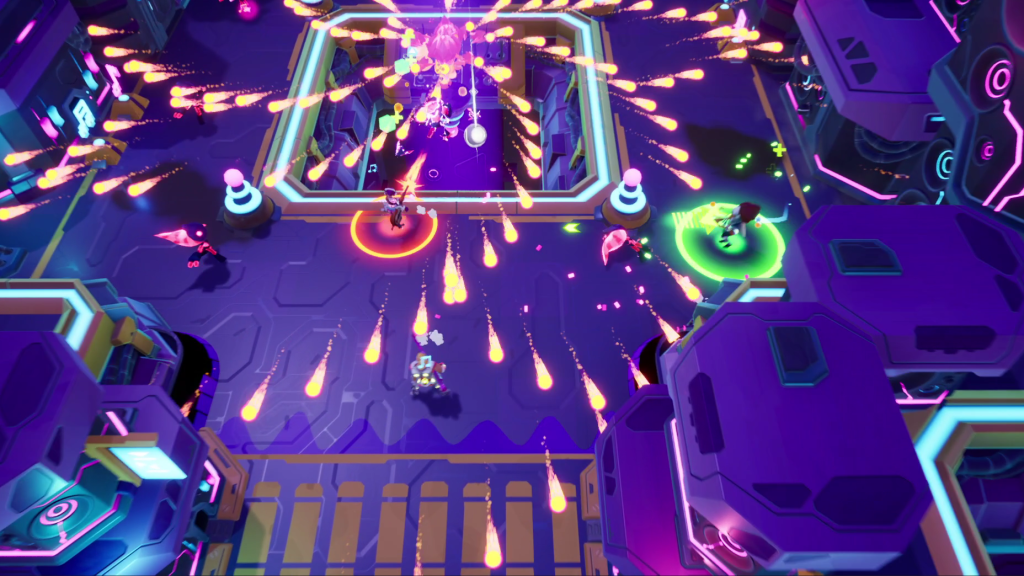 The game will also appear on Steam (you can wishlist it right now!) and Epic Games Store. If you play on a PC, you also have the opportunity to import your own music into the game and the game will be played after the imported songs. If you like your own music, it can therefore be an advantage to have the game on PC. Here at Varvat we also like music and you can read more opinions from Daniel, Nakadai and Robert in the blog Soundtracksöndag.
Soundfall is expected to arrive sometime in the spring of 2022.