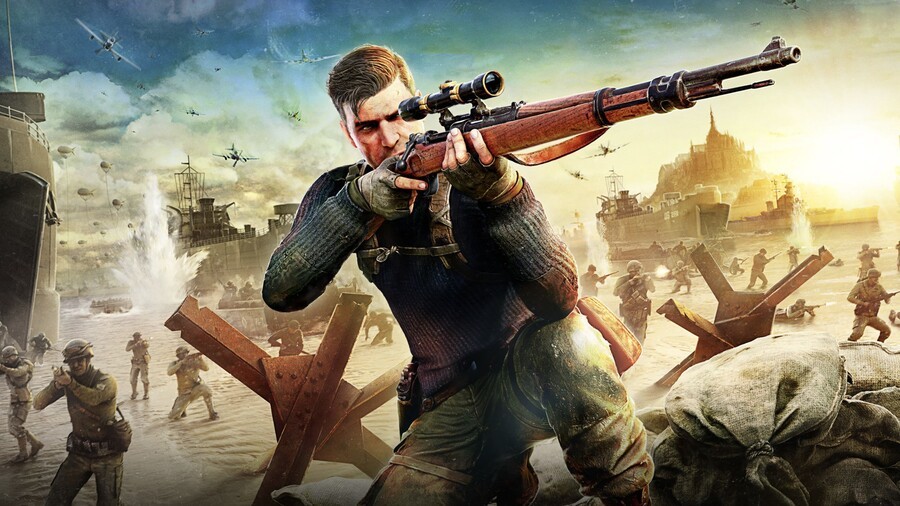 We may be going through a bit of a quieter period for Sony's big blockbusters at the moment, but there are plenty of great games coming to PlayStation 5 and PS4 in the coming months; you just have to know where to look.
Fortunately, that's where we come in. Below, we've been busy putting together our usual roundup of intriguing games for PS5 and PS4 over the next few months. Have a scroll and see if you like something.
Inspired by the three original Evil Dead films, Evil Dead: The Game has you play as fan-favorite characters from the series universe, including Ash, Scotty, Lord Arthur and more, all within a "superior" action game. ". You'll play as a team of four survivors, exploring, looting, and finding key items to seal the rift between worlds, and PVP co-op and multiplayer modes are also available. Without a doubt, it is one to take into account if you are a fan of Evil Dead…
Sniper Elite 5, the latest installment in the Rebellion tactical shooter series, takes players back to 1944, when elite marksman Karl Fairburne makes contact with the French Resistance. Uncovering a secret Nazi project that could cause devastation, he must battle his way through real-world locations in what the developer calls "the most immersive maps yet" in the series. Fans of the series will know what to expect here, and we don't have long to wait for more…
From the studio that brought us the excellent Until Dawn comes The Quarry, a teen horror where your decisions: will you save your friends or run for your life? – really matters. Incredibly, the game promises 186 possible different endings. Here is a brief synopsis:
As the sun sets on the last day of summer camp, the counselors at Hackett's Quarry throw a party to celebrate. Things quickly take a turn for the worse.
Pursued by blood-soaked locals and something far more sinister, the teens' party plans fall apart in one unpredictable night of horror.
As comical and downright absurd as ever, Disgaea is back on PS5 and PS4 with a new 'Complete' edition of Disgaea 6, a title that launched on Switch last year. Touted as the most accessible Disgaea yet, it has many quality of life improvements and, for the first time in franchise history, uses 3D character models instead of sprites. Plus
More upcoming PS5 and PS4 games for May and June 2022
But of course, that's not all. Here's a tasty selection of upcoming physical games that are patiently waiting for you to grab them.
PS5 games
PS4 games
PS5 and PS4 digital-only games for May and June 2022
Below we've listed some notable releases coming to PlayStation Store in the coming months.
Upcoming PS5 and PS4 Accessories
There are only a couple of new PlayStation accessories hitting the market in the next few months, as you can see below. If you need to stock up on the essentials, be sure to check out our dedicated buying guides: Best PS5 SSD: Boost Your PS5's Storage Capacity, Best PS5 External Hard Drives, Every DualSense PS5 Controller Color and Every Color of PS5 console cover.
---
Which PS5 and PS4 games will you buy in May and June? Tell us in the comments section below.