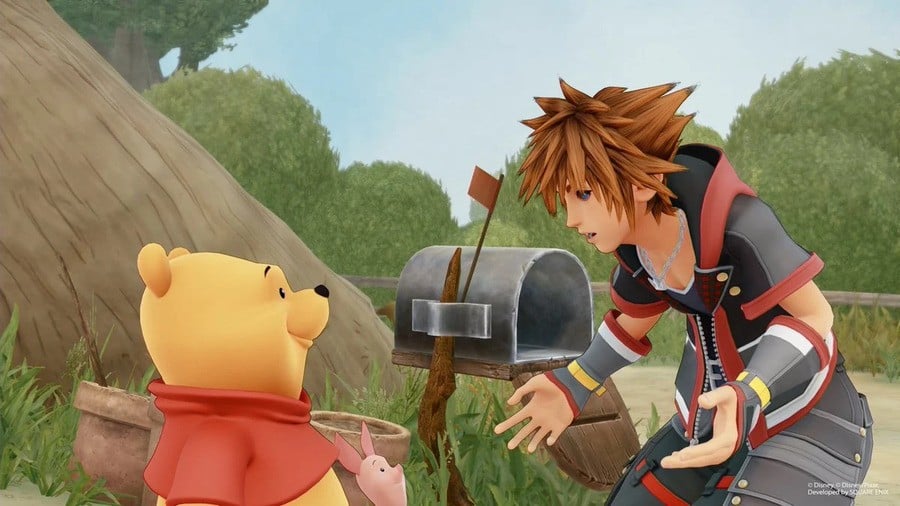 We're really in the doldrums, folks, because this week was a real stink for pretty much the entire gaming industry. Yes, we got the shocking news that Embracer acquired Square Enix's western studios early on Monday, but beyond that… any. Let's play some games, huh?
Sammy Barker, Editor
I'm trying to get out of my comfort zone when it comes to gaming and try things I normally would never play. That quest has somehow led me to Kingdom Hearts 3. The story is absolutely sucky, but much of the gameplay is surprisingly excellent.
Liam Croft, assistant editor
I actually finished Lost in Random last weekend (nice game, highly recommend it), so now I'm making my third attempt at getting into Hollow Knight. Wish me luck!
Aaron Bayne, video editor
After an ungodly grind, I'm finally free of the additional claws of the Apex Legends Season 12 Battle Pass, ready to start all over again next Tuesday. Over the weekend though, I'll probably be trying to revive my Ghost of Tsushima Director's Cut game, which means slowly walking through cinematic views and using photo mode a lot.
Jamie O'Neill, Reviewer
Without thinking about where I was or what I was doing, I'll think back to the N64 in 1999 via the PS4 remaster of Star Wars Episode I: Racer, even though it's not May 4th anymore.
---
Quite an eclectic selection this week, presumably because we're all doing a bit of digging into our pending jobs at the moment. What are you going to play this weekend? As always, let us know in the comments section below.