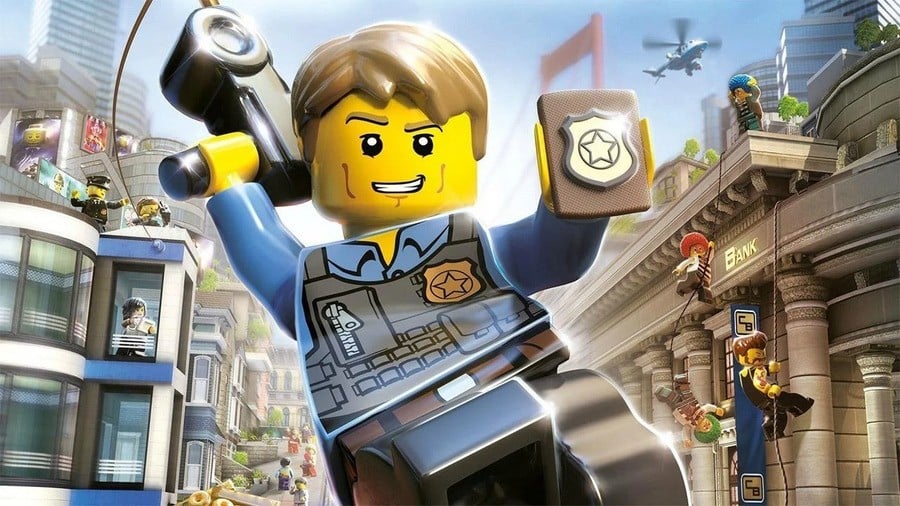 It's time for another round of Pick One! This week, to coincide with our recent 'Hands On' preview of LEGO Star Wars: The Skywalker Sagawe thought we'd take a look at the wide variety of LEGO games in Xbox history.
There are tons of options to choose from here, so we've just picked some of the highlights below, but the poll below has all the possible choices. Remember you can only choose one!
Here are some of the most notable choices:
LEGO Star Wars: The Complete Saga (2007)
Kick some brick in I through VI! Play all six Star Wars movies in one video game! Add new characters, new levels and new gameplay features with improved Force Powers, new power-ups and new Challenge Modes.
LEGO Indiana Jones (2008)
LEGO Indiana Jones: The Original Adventures takes the fun and creative construction of LEGO and combines it with the wit, daring and non-stop action of the original movie adventures that captivated audiences everywhere (Indiana Jones and the Raiders of the Lost Ark, Indiana Jones and the Temple of Doom and Indiana Jones and the Last Crusade).
LEGO Batman (2008)
In LEGO® Batman™: The Videogame, you play as Batman and his sidekick Robin as you build, drive, swing and fight your way through Gotham City. Then jump into the story from the other side and play as Batman's enemies! There is no rest for good (or evil)!
LEGO Marvel Superheroes (2013)
LEGO® Marvel™ Super Heroes features an original story spanning the entire MARVEL universe. Players take control of Iron Man, Spider-Man, the Hulk, Captain America, Wolverine and many more MARVEL characters as they unite to stop Loki and a host of other MARVEL villains from assembling a superweapon that can destroy the world destroy.
LEGO Jurassic World (2015)
Following the epic storylines of Jurassic Park, The Lost World: Jurassic Park and Jurassic Park III, as well as the highly anticipated Jurassic World, LEGO Jurassic World™ is the first video game where players can relive and experience all four Jurassic films.
LEGO City Undercover (2017)
Join the Chase! In LEGO® CITY Undercover, play as Chase McCain, a police officer who must go undercover to track down the notorious – and recently escaped – criminal Rex Fury and end his crime wave across the city.
LEGO Harry Potter Collection (2018)
The LEGO® Harry Potter™ Collection brings LEGO® Harry Potter™: Years 1-4 and LEGO® Harry Potter™: Years 5-7 remastered! This compilation unites the creative power of LEGO and the vast world of Harry Potter, offering an exciting journey of spells, potions, puzzle solving, lessons, dueling and more for players of all ages.
LEGO The Incredibles (2018)
Experience the thrilling adventures of the Parr family as they conquer crime and family life through both Disney-Pixar films The Incredibles and Incredibles 2, in a LEGO® world full of fun and humor. With LEGO® The Incredibles, players can explore action-packed story levels and an epic hub world – including Municiberg, while using their unique 'Super' abilities to bring the city's super villains to justice.
Let us know below which of these Xbox LEGO games is your favorite.